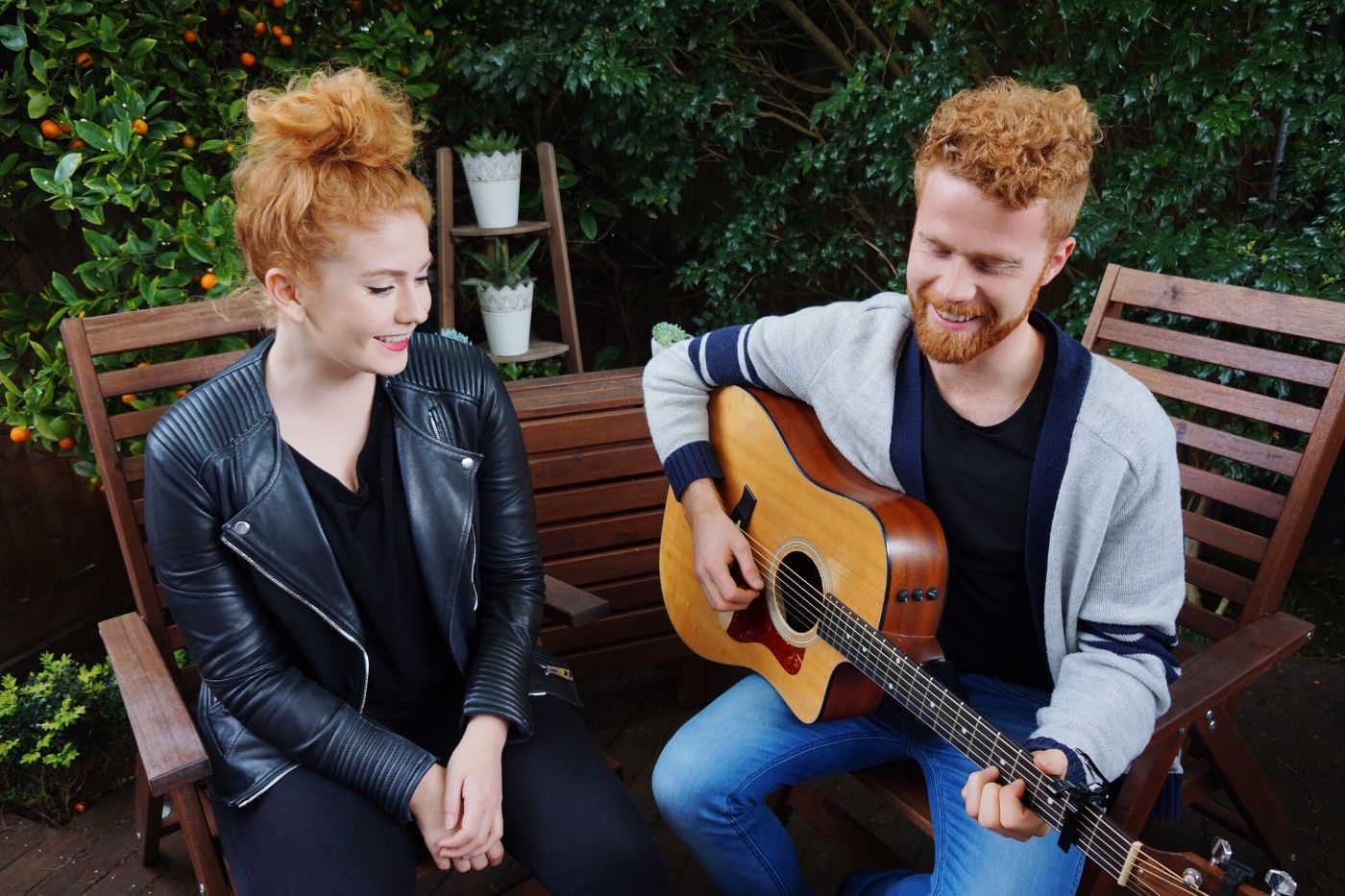 Event Entertainers present the Brentwood Duo. Finley and Isla are a pair of super talented siblings based in Melbourne.
Ryan Reynolds shared their acoustic cover of the Deadpool Rap by TeamHeadKick and it quickly went worldwide. This lead to Brentwood being featured on 'Deadpool – Reloaded' the soundtrack for the motion picture.
Most recently, Brentwood have featured on The X Factor Australia on Channel 7 where, under the mentorship of Iggy Azalea, they finished 7th.
Their latest musical journey sees them extend themselves beyond their acoustic roots. In their self-titled EP, the siblings traverse love, loss, escapism and anxiety with their signature harmonies and a new pop-driven direction.
The siblings play regularly at corporate events, weddings and bars all over Australia, New Zealand, Asia and the Pacific. Their corporate clients include: QANTAS, Lululemon, Vodafone, P&O Cruise Lines, Assetlink and the Royal New Zealand Ballet.
"Your voices are like bells. They're so pure and elastic and they just dance around each other." 
Watch Brentwood Duo Perform
What type of music do Brentwood play?
With two strong voices, an acoustic guitar and a bit of percussion, they perform unique arrangements of contemporary and classic songs. Their focus is on great harmonies and stripped back covers. Brentwood love to keep it simple and sophisticated. If you want a beautiful, intimate setting at your wedding or the perfect underscore during dinner at your corporate event, Brentwood are the duo for you.
What are Brentwood's most popular packages?
The siblings play regularly as a Duo at corporate events, weddings and bars all over Australia, New Zealand, Asia and the Pacific. They're also well suited to your Ceremony, Canapes, or throughout Dinner service and would be delighted to learn any song requests you may have.
Can we customise our package?
Absolutely! Our most popular packages feature Brentwood Duo (highly recommended!) however if you'd like to explore additional artists feel free to reach out to us for a tailored quote to perfectly suit your event plans or ideas.
Want Brentwood Duo At Your Event?
Enquiry
"*" indicates required fields