Entertainers proudly present The Uprights Jazz Trio. Featuring some of Sydney's most in-demand musicians, The Uprights instrumental Trio will help provide the perfect atmosphere for any corporate event, wedding or party. All three members are virtuosos in their own rite, lending their own impressive flair to The Uprights Trio. With a background in jazz and pop music, and featuring over a decade of live performing experience between them, a unique and memorable performance can be provided to suit any event
Watch The Uprights Jazz Trio performing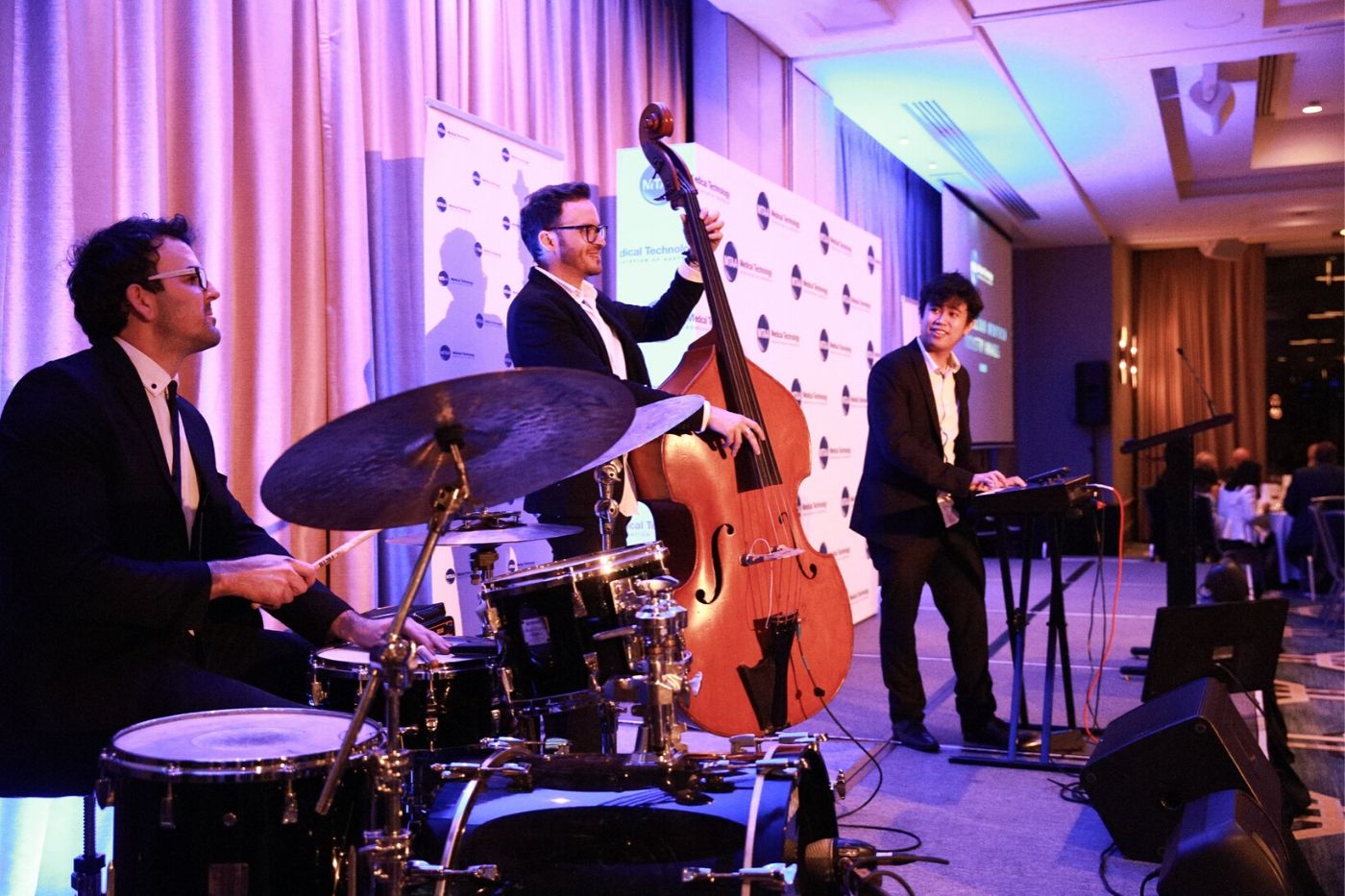 FAQ's or Frequently Asked Questions about The Uprights Jazz Trio
What type of music do The Uprights play?
The Uprights are known for their versatility in the Jazz genre, providing a mix of relaxed dinner music, or driving and energetic music. All three members are virtuosos in their own rite, lending their own impressive flair to The Uprights Trio. As a result, The Uprights have a huge repertoire of Jazz standards at their disposal and the ability to make every song they play, exciting and new. They also love turning top 40 pop tunes into jazz classics. Perfect for cocktail events and canapes.
What are The Uprights' most popular packages?
They're most often seen performing as a Trio during Corporate and special events.
Can we customise our package?
Absolutely! Our most popular packages feature The Uprights as a Trio (highly recommended!) however our artists are available to perform with additional musicians. Feel free to reach out to us for a tailored quote to perfectly suit your event plans or ideas.
Would You Like The Uprights At Your Event?