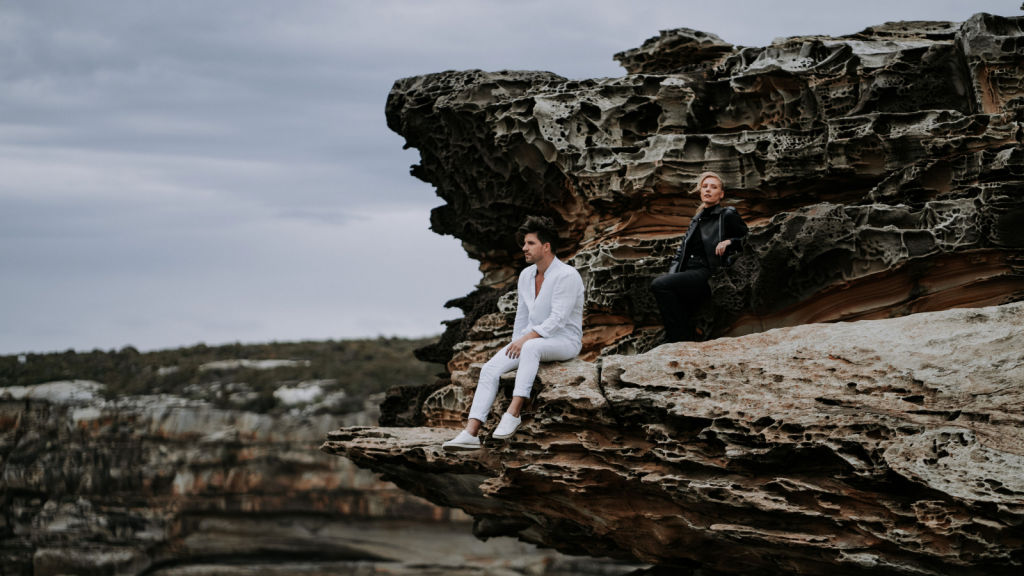 Jess & Matt are the Mr & Mrs who make music together.

They met at university and started playing together after being inspired by their love of music. They were both studying music and had been writing songs for years. After graduating, they decided to pursue their dream of being musicians full time. They have been performing together since 2012 and have released several singles including "I Love You So Much", "Just Like Me", "You Are My Sunshine" and "Someday".
The couple first captured hearts of viewers across Australia when they took to the prime time stage with their trademark harmonies on X Factor Australia 2015. They went on to sign a major record deal with Sony Music Australia. Soon after they scored an ARIA No.1 Australia Debut Album and a Gold Certified Record. They released their first single 'I'm Not Gonna Love You Anymore' in 2015. Since then Jess & Matt have gone on to release three albums and play hundreds of shows across Australia.
Jess and Matt have performed at various events such as The Big Day Out, Splendour In The Grass, Falls Festival and the Australian Open. They have also appeared on radio shows including Triple J, 2Day FM, ABC Radio National and Nova 100. The duo have performed around Australia and internationally. Their live show is energetic, fun and entertaining. With their unique blend of pop-rock sounds, catchy melodies and powerful vocals. It's no wonder that fans can't get enough of these incredible Artists.
PRAISE FOR JESS & MATT
"Jess & Matt remind me of Lindsey and I. They sing so well together, they can play anything and are so well grounded. The world needs this great duo."
Stevie Nicks, Fleetwood Mac
"Jess & Matt really impressed me straight away, to the point where I'm now learning things from them."
Chris Isaak
X Factor Favourites Jess and Matt Drop New Album 'Wildflowers'
While most of us have been busy filling out our trackies in lockdown, Aussie singers Jess and Matt have been crafting their biggest project yet, their new album 'Wildflowers'. It's been a year or so of reflective growth for couple-duo Jess & Matt, who have been busily working on a new chapter of their page-turning novel of their music career. Known around the globe for their trademark harmonies and dynamic performances, Jess & Matt are going back to their acoustic songwriting roots. They've dug deep to produce a hands-on independent record. The couple has built upon their intrinsic songwriting ability, spending time in Nashville, Tennessee honing their craft and working with an impressive list of industry heavyweights. Their sound showcases influences of folk-rock and contemporary country, with a pop-centric approach based around the pairs' lush harmony driven acoustic roots and honest songwriting.
In 2019, Jess & Matt were finalists in the Vanda & Young Global Songwriting Competition with entries from 48 countries and their much anticipated debut original album Wildflowers showcasing these new songs, is available now via iTunes or Google Play.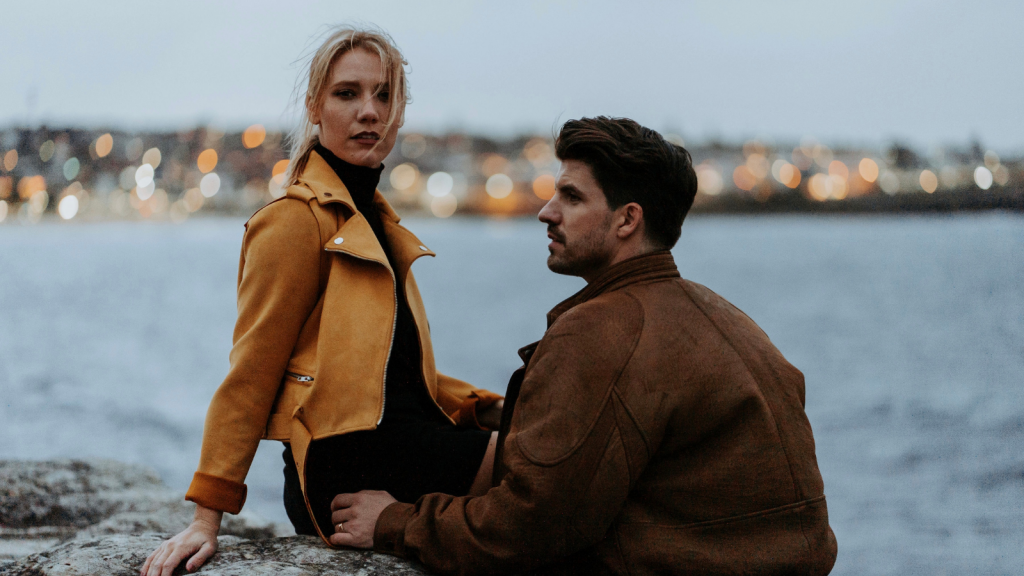 Jess & Matt muse over their new creative direction:
"The last two years have been a huge period of growth, creativity and self-discovery for us, and the last 12 months specifically have gifted us the ability to throw ourselves into the development of this new musical chapter. We knew we wanted to be completely hands-on in independently co-producing this debut original record. After partnering with some of our most trusted collaborators, we were able to go off the grid in a cabin in Foxground, NSW and truly pour ourselves into the instrumentation and recording process.
Our travels back and forth to Nashville provided a tonne of musical inspiration for this record, but have been most notably responsible for bringing us back to our raw acoustic roots and a place of honest storytelling that has felt like we are creatively returning home."
"We've always loved making records," says Jess. "It was one of those things we just did naturally."
Matt adds: "When you're young you don't think about what might happen later but it does start to creep into your mind… We want people to enjoy listening to Wildflowers because we put everything we could possibly give into each song."
Featuring collaborations with songwriting legends Steve Solomon (James Arthur, Dean Lewis), Dave Hodges (Keith Urban, Dan + Shay), PJ Harding (Noah Cyrus, Ruel) and Louis Schoorl (Astrid S, Charlotte Lawrence). Wildflowers offers 10 tracks working together in harmony to tell a story of acceptance and growth through times of darkness.
So if you fancy hearing more of their infectious sound, click below to give it a listen!
Jess and Matt Perform LIVE for the North Sydney Sessions
NTH SYD and Event Entertainers are delighted to present an exclusive online performance by Jess & Matt, Sydney's very own performing power couple.
Jess & Matt have taken the Australian music industry by storm since appearing on the 2015 season of the X Factor. The couple came runner-up that year and have not looked back, with 3 studio albums under their belt since then, including their current album Wildflowers.
Wildflowers was released on 9 July 2021 and debuted at number 11 in the ARIA charts. The album was the number 1 independent album in the Australian Independent Record Labels Association in July 2021. Tune into their live show for the NTH SYD Online Sessions via the NTH SYD Facebook page to hear them perform original material from their stunning album Wildflowers plus some well-loved classic cover versions.
The show will take place between 12.30pm and 1.30pm on Friday 27 August.

CLICK HERE TO ATTEND THE EVENT.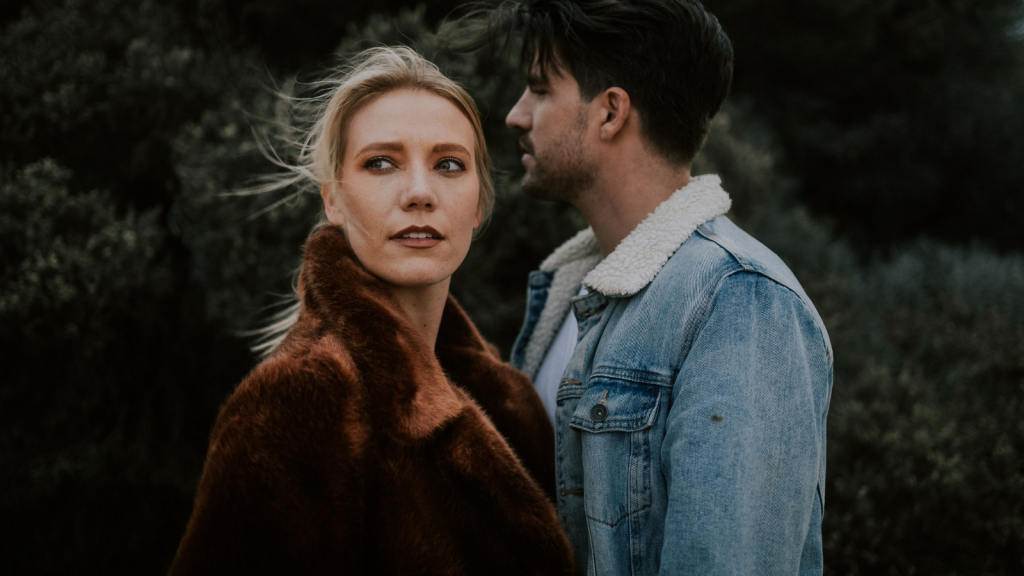 Want to book Jess & Matt to perform at your Wedding Ceremony and Reception?
Jess and Matt's versatility extends throughout their musicality and into their repertoire. They bring their trademark harmonies to their acoustic duo as well as their their impressive full band, notorious for getting audiences on their feet. Available as an Acoustic Duo for your Ceremony, Canapés, and Dinner music, then evolving to DJ for your Dancefloor.
To enquire or book the wonderful Jess & Matt for your wedding or event, head to their page HERE.
Real Wedding:
Anna and Tom's garden party wedding featuring Jess and Matt
Set in the gorgeous grounds of Terragong, Anna and Tom's garden party wedding featuring Jess & Matt was the perfect October day. Anna and Tom came to us about their wedding ideas and the kind of artist they had in mind; a 'singer-songwriter' style performer. We recommended the very best talent. Our artists Jess & Matt are the perfect fit for the style of wedding Anna and Tom envisioned. Thank you to Lonely Hunter Photography for these images.
Useful links