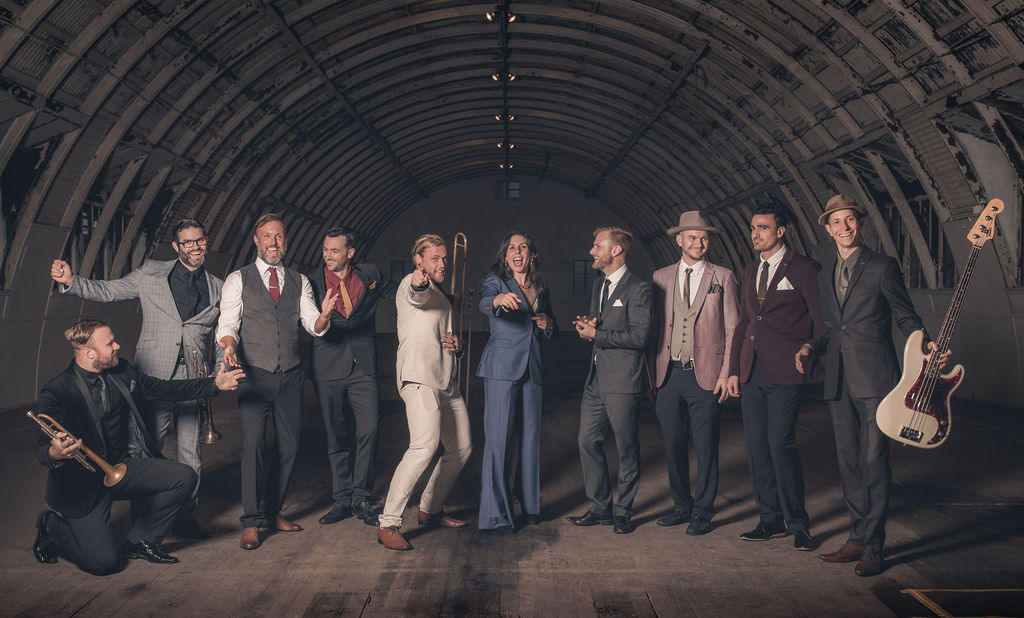 Event Entertainers is thrilled to launch Australia's newest corporate and special event party band, Tequila Mockingbird.
We are thrilled to launch and welcome our latest band, Tequila Mockingbird! This is the latest addition to our roster f exceptional party bands and is the brainchild of the Director and Talent Manager of Event Entertainers, Josephine Ison and Tim Wilson. Alongside the Musical Direction of David Kempton, we're thrilled to present this incredible band to the events industry.
Tequila Mockingbird is led by lead vocalists Tim Karkowski and Inês Vaz de Sousa. With some of the country's best line up of musicians backing them, there is no doubt that audiences will experience world class entertainment like no other. We've created flexible options for our clients, available for any band size from a 6 – 10 piece band featuring;
Male and Female vocalists
Guitar
Keyboard
Bass
Drums
Percussion
1 – 3 piece brass section
With a diverse party repertoire ready to go, Tequila Mockingbird can provide your favourite tunes from the 70's all the way to latest Pop, Dance, Funk and R&B tracks. All of these elements are carefully curated together, creating a signature sound of cool medleys, funky mashups and musical quips. Completed with the most attention to detail, professionalism and outstanding service, Tequila Mockingbird is the obvious choice for Weddings, Corporate Functions, Charity Balls, Gala Dinners, Conferences, Christmas Parties and Private Events.
Testimonial
"Tequila Mockingbird were wonderful and the whole band were so friendly. They definitely got the party going at the end, and we have had so many positive reviews from our members and staff saying how great they were. I will be highly recommending them to anyone if they need live entertainment."
Caitlyn Douglas Events Manager – UDIA
GALLERY – BEHIND THE SCENES
10 hours on location, 7 crew, 10 cast, and a whole lotta rain.
Take a behind-the-scenes look at our film and photography day, thanks to Steve The Fish Media.
The Tequila Mockingbird Party Band
Enquire Now
Want Tequila Mockingbird Party Band for your Event or Wedding?
Enquiry
"*" indicates required fields
Tequila Mockingbird on Socials