Event Entertainers present the Tobi Tobi duo, playing wedding music for lovers all around the world during Ceremonies, Canapés, First Dances and over Dinner.
Featuring the Double bass, Acoustic Guitar, and Vocals, Tobi Tobi are pleased to learn your favorite songs to make your magic moments even more wondrous and enjoy playing a variety of music from most genres old school to new school, Roy Orbison to Beyonce to Mumford and Son's.
"Having musicians at our wedding was on top of our priority list and having someone singing me down the aisle was always my dream. It took me a while to find Jamie and Renee and the long search was so worth it. As a duo they are so captivating with such grace and talent. We are still receiving compliments on how amazing their performance was during our wedding. Renee's voice is just a dream, so charismatic and powerful. Everyone was in love with them whilst they were playing, which is exactly what we wanted to make our day even more magical… I wish I could keep them in my pocket and they could sing to me all the time…"

– Marilyne and Raj
Domaine de blanche fleur.
Provence, France

Renee signed to Universal Records when she was 22 years old, Jamie attended VCA and had been writing and playing in various bands around Melbourne when the pair decided to collaborate. Soon after, Tobi Tobi was created.
Together Renee & Jamie are the perfect balance of sound and creativity. Traveling around the world whilst making weddings unforgettable is what makes their hearts go boom. They share a passion for travel and playing music, which brings them to love performing at weddings.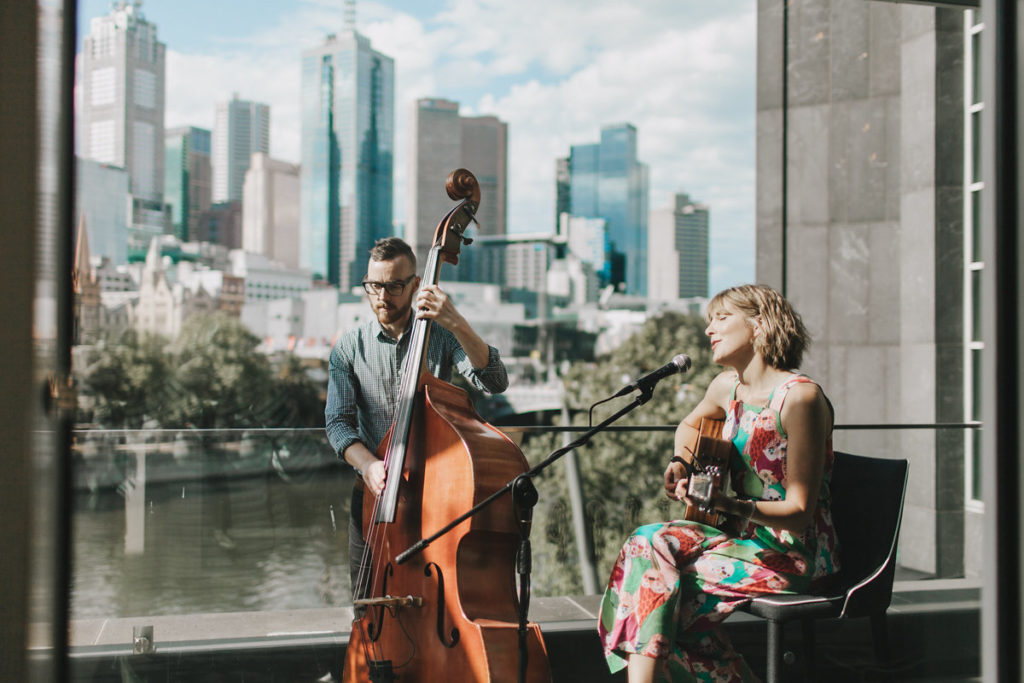 For more information or to watch more of their beautiful videos, head to their page here: Tobi Tobi.