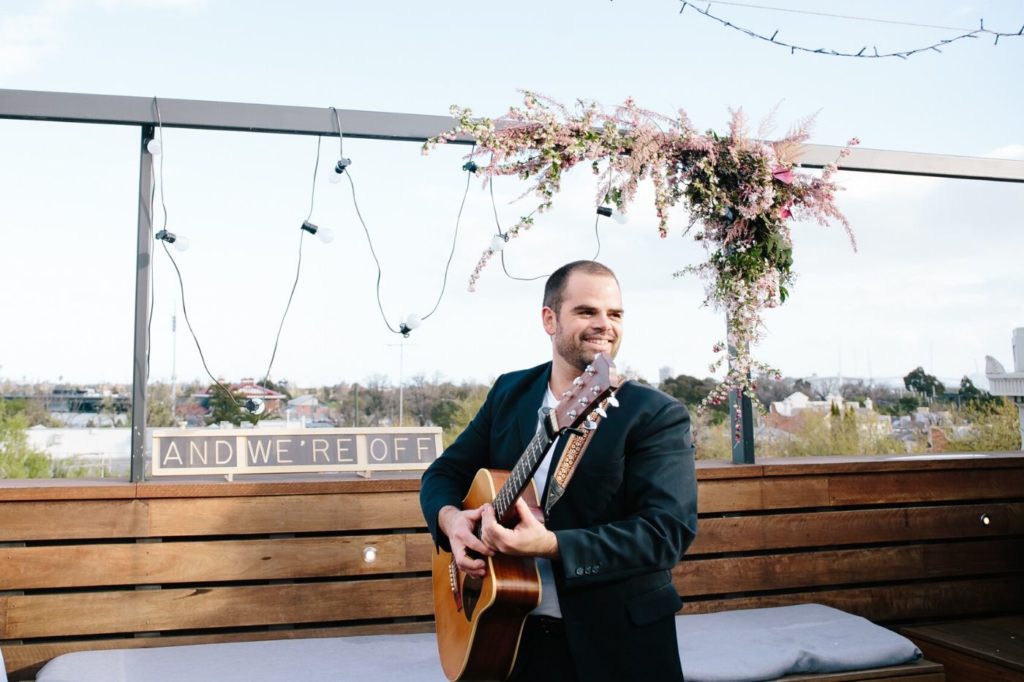 Tips from our Director to help you book the best entertainment for your wedding day.
There's no worse atmosphere killer than an artist who isn't hitting the right note with your guests. After all, these are the people who'll make sure the party gets started – and keep it going! Josephine Ison, Director and Vocalist at Event Entertainers shares her top tips on how to book the best entertainment for your wedding. Including; what to ask, organise and expect from your wedding entertainers.
WHAT SHOULD WE BE LOOKING FOR IN A WEDDING ENTERTAINER?
Find an artist who wants your business and is wedding-savvy. It's not necessarily a bad thing if they don't play pubs or bars! Artists who regularly perform at weddings have a broad repertoire of music to choose from. They also have an important skill: experience managing the unexpected. Like the time the bride's uncle wanted to deliver his best rendition of *insert bad karaoke song here*. Or the time Eagle Rock came on and everyone ran to the dance-floor to drop their pants!
WHAT DOES AN ENTERTAINMENT AGENCY OFFER?
My hairdresser and her fiancée booked a talented musician they saw perform at their local pub, cool! However, not long after this they became concerned when the artist hadn't asked for a deposit or sent a formal agreement. This led to unnecessary stress as to whether the artist would show up at all! Not what you want when planning a wedding.
Going through an agency which specialises in matching couples with their entertainment provides peace of mind and ensures a proper business transaction takes place so you and your money are protected. It's an agents job to know how to book the best Entertainment for Your Wedding.
WHAT SHOULD OUR ARTIST PROVIDE WHEN WE BOOK OUR ENTERTAINMENT?
Public Liability Insurance
This ensures all artists are covered in case of injury to themselves, and covers anyone who might trip over the equipment while shaking their groove thing (it happens!).
Cancellation terms
If the front-man of your wedding band falls ill and can't perform, the artist or agency should supply you with a suitable replacement.
Sound and lighting equipment
All sound equipment and lighting for the band should be included in their fee. You should also have complimentary access to a wireless microphone for speeches, and basic dance-floor lighting to set the party mood.
Personal touches
Dedicated wedding artists will be happy to learn your special song choices, ensure they look the part, and above all, sound professional and amazing on the day!
WHAT DOES OUR ARTIST NEED FROM US BEFORE OUR WEDDING?
Share some details about yourselves and your wedding plans, as well as the general demographic of your guests and their musical tastes. This will help with establishing the overall vibe across different parts of your day. Giving your artist your song selections a few weeks prior to the wedding allows them ample time to rehearse and make them sound incredible!
They will also likely be at your venue long before and after the celebrations, so don't forget to feed them and give them a place to rest between sets.
IS THERE ANYTHING WE NEED TO DO ON THE DAY?
On the day, leave it to the experts to deliver what you've paid them to do. Your band should be able to read the crowd and their taste and what's needed to get the dance floor moving. They may make it look easy, but that's because they live and breathe it! A dedicated wedding artist or agency will go the extra mile to ensure everything is organised and the artist's performance is their best. Be sure to go up to them to sai hi. Thanking them for the music goes a long way to getting a great job done.