Jess & Matt are the Mr & Mrs who make music together.

Jess and Matt met at university and started playing music together after being inspired by their love of music. They were both studying music and had been writing songs for years. After graduating, they decided to pursue their dream of being musicians full time. They have been performing together since 2012 and have released several singles including "I Love You So Much", "Just Like Me", "You Are My Sunshine" and "Someday".
The couple first captured hearts of viewers across Australia when they took to the prime time stage with their trademark harmonies on X Factor Australia 2015. Jess and Matt then went on to sign a major record deal with Sony Music Australia. Soon after they scored an ARIA No.1 Australia Debut Album and a Gold Certified Record.  They released their first single 'I'm Not Gonna Love You Anymore' in 2015. Since then Jess & Matt have gone on to release three albums and play hundreds of shows across Australia.
Jess and Matt have performed at various events such as The Big Day Out, Splendour In The Grass, Falls Festival and the Australian Open. They have also appeared on radio shows including Triple J, 2Day FM, ABC Radio National and Nova 100. The duo have performed around Australia and internationally. Their live show is energetic, fun and entertaining. With their unique blend of pop-rock sounds, catchy melodies and powerful vocals. It's no wonder that fans can't get enough of these incredible Artists and are keen to book Jess and Matt Duo.
Check out our blog post on Jess and Matt performing at the wedding of Anna and Tom's Garden Party Wedding.
Enquire now to book Jess and Matt Duo.
Watch Jess and Matt's Promo and Live Videos
Real Wedding Features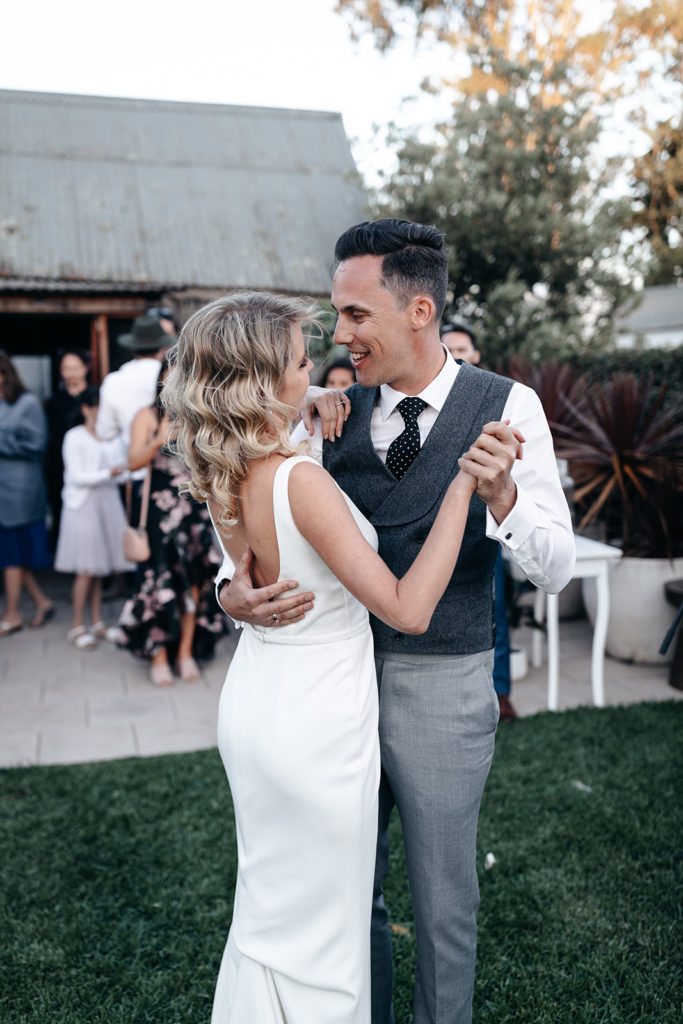 Anna and Tom's garden party wedding featuring Jess and Matt
Set in the gorgeous grounds of Terragong, Anna and Tom's garden party wedding featuring Jess & Matt was the perfect October day. Anna and Tom came to us about their wedding ideas and the kind of artist they had in mind; a 'singer-songwriter' style performer. We recommended the very best talent. Our artists Jess & Matt are the perfect fit for the style of wedding Anna and Tom envisioned.

READ MORE
FAQ's or Frequently Asked Questions about Jess and Matt
What type of music do Jess and Matt play?
Jess and Matt's versatility extends throughout their musicality and into their repertoire. They bring their trademark harmonies to their acoustic duo as well as their their impressive full band, notorious for getting audiences on their feet.
What are Jess and Matt's most popular packages?
Our artists are available to perform with custom packages perfectly suited your event. Our artists are available as a Featured Act as a duo or band for your Corporate Gala Dinner. Or with an all day live music package featuring their beautiful acoustic duo for your Ceremony and Canapés. A DJ service or live band is also available, to ensure the dancefloor is full at your Reception..
Can we customise our package?
Absolutely! Their most popular packages not only feature them as an acoustic duo, but also as a Band. Our artists are available to perform with custom packages perfectly suited your event, feel free to reach out to us for a tailored quote to perfectly suit your event plans or ideas.
Want Jess & Matt At Your Event?
Enquiry
"*" indicates required fields