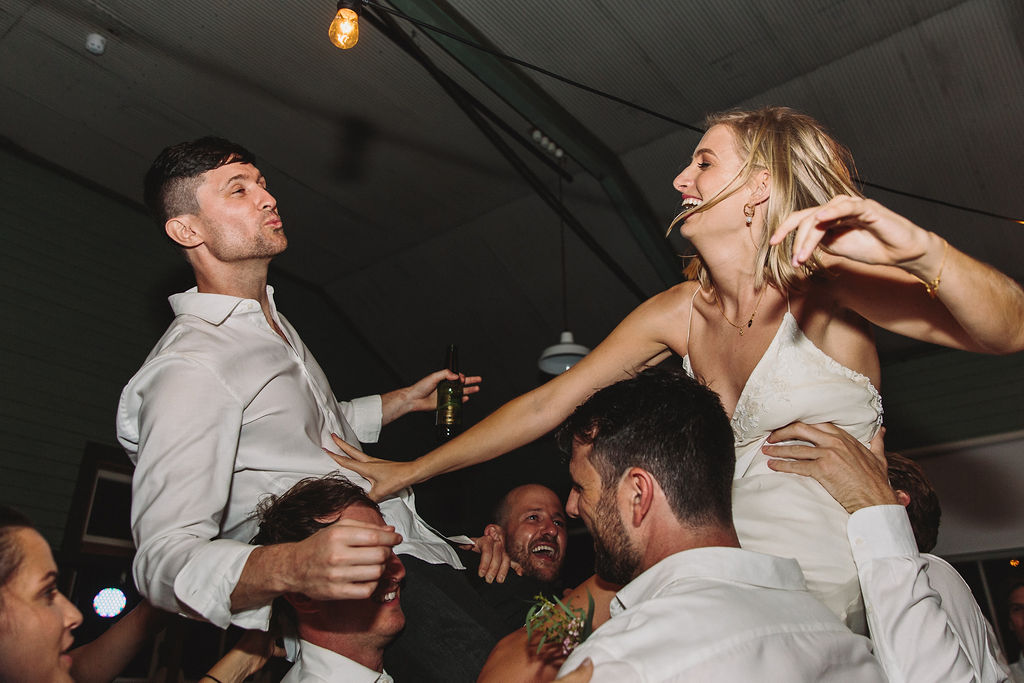 EDITOR'S NOTE: This information has been recently updated.
To view the latest COVID-19 news, visit: COVID Update: Major Changes To The NSW Roadmap.
For the first time in more than 12 months, there will be no COVID-19 restrictions on dancing in NSW after the state government today announced a major relaxation of social-distancing measures. Caps on sporting events, entertainment venues and home visitors will be abolished, as will restrictions on singing, including at places of worship. The overhaul will take effect from 12.01am on Monday, March 29 and means:

– No caps on numbers at weddings and funerals
– No restrictions on singing anywhere
– No restrictions on dancing anywhere
– No cap on visitors in the home (if there are more than 100 people there must be a COVID-19 safety plan and electronic recording of visitor details)
– 200 people allowed at personal outdoor public gatherings
– All venues to move to 2sqm rule (venues will be allowed at least 25 people before 2sqm rule applies)
– 100 per cent seated capacity at entertainment venues (stadiums, theatres etc)

Mask use on public transport will move from "mandatory" to "strongly recommended"
People will still need to check-in electronically at venues, however.

"There are harsh penalties for people, for businesses and organisations who don't comply with the QR codes," Ms Berejiklian said.
"And (they) will come down hard on businesses and individuals if that is not maintained because compliance and keeping COVIDSafe is key to this."
"That is the key to our success," Premier Gladys Berejiklian said.

"If there is an outbreak and we can't identify all the people in a particular venue, we will be having to go backwards again and I don't want to see that happen.

"We are doing really well. And the way that we will continue to do well is a couple of things, firstly it is registering."

More to come.

References:
https://www.abc.net.au/news/2021-03-24/nsw-covid-19-restrictions-easing-from-monday-march-29/100025548
https://www.smh.com.au/national/nsw/premier-expected-to-further-ease-nsw-s-covid-19-restrictions-20210324-p57dkz.html
https://www.theaustralian.com.au/breaking-news/coronavirus-restrictions-ease-in-nsw-full-list-of-what-you-can-do/news-story/339effb19f12208b8da2b99f27acab71
https://7news.com.au/lifestyle/health-wellbeing/covid-19-restrictions-to-be-eased-in-nsw-c-2241622
Contact us today to book your perfect wedding band and get your Dance Floor started!
The Luke Zanc Trio
Contact Us now