Event Entertainers is thrilled to present an exciting addition to our event offerings that will take your celebrations to new heights. We are proud to introduce Airea Inflatable Venue, a portable and versatile inflatable party space that will transform your event into an unforgettable experience. Whether you're planning a wedding, corporate function, brand event, or any special occasion, Airea's inflatable venue offers a unique and visually striking setting that will leave your guests in awe. Join us as we explore the endless possibilities that Airea Inflatable Venue brings to your events.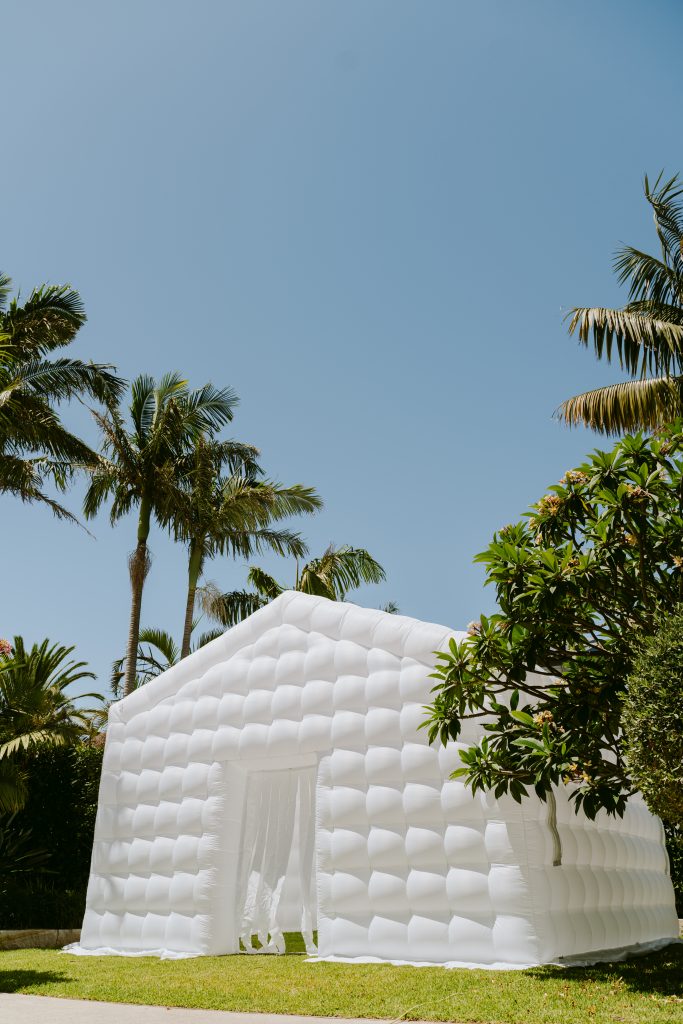 Unleash Your Creativity with Airea Inflatable Venue:
Airea Inflatable Venue opens up a world of possibilities, allowing you to create a truly customized and immersive event experience. With its quick setup time of just 10 minutes, this enormous inflatable structure can comfortably accommodate 20-30 adults or 30-40 kids, providing ample space for your guests to celebrate and enjoy the festivities. It's equipped with a removable floor if you prefer the grass under your feet and can be kept cool by a portable air conditioning.  The portable nature of Airea's inflatable venue means that you have the flexibility to host your event at any location of your choosing, be it an outdoor garden, a beachfront, or even an indoor space.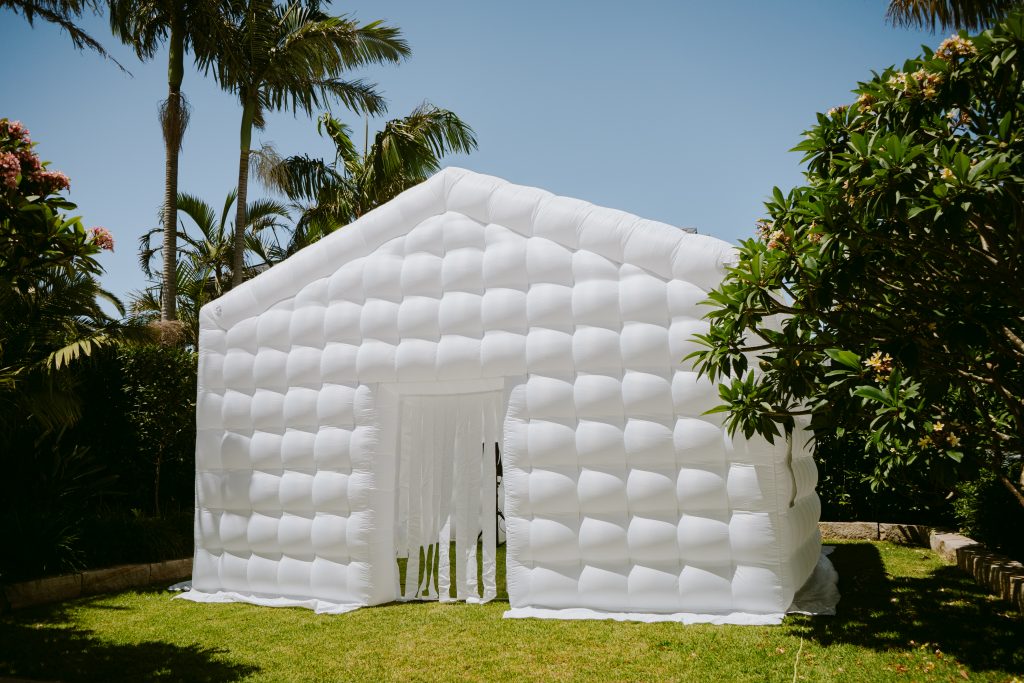 Endless Event Options:
Airea Inflatable Venue is a versatile solution that caters to a wide range of occasions:
Inflatable Nightclub or Kids Dance Party:
Turn your event into a dance extravaganza with Airea's inflatable nightclub. With vibrant lighting, a state-of-the-art sound system, and immersive decor, this inflatable venue creates an electric atmosphere that will get everyone on their feet. Additionally, Airea offers inflatable structures designed specifically for kids' dance parties, providing a safe and engaging environment where the young ones can let their imaginations soar.
Marquee Alternative:
Say goodbye to traditional marquees and embrace the uniqueness of Airea's inflatable venue. Its eye-catching design and striking presence set the stage for an extraordinary event. Whether you're hosting a corporate function, a wedding reception, or any other special occasion, Airea's inflatable venue adds a touch of excitement and sets your event apart from the ordinary.
Brand and Corporate Events:
Make a lasting impression at your brand or corporate event with Airea's inflatable venue. These customizable structures can be branded with your company logo and colors, providing a visually stunning and immersive environment that showcases your brand in a memorable way. From product launches to promotional events, Airea's inflatable venue creates a unique and captivating space that will captivate your audience.
Wedding Receptions:
Create a truly magical setting for your wedding reception with Airea's inflatable venue. Transform your chosen venue into a dreamlike atmosphere, where your guests will be enchanted by the ethereal ambiance. Whether you envision an elegant garden celebration or a contemporary affair, Airea's inflatable venue brings your vision to life, making your wedding reception an unforgettable experience for all.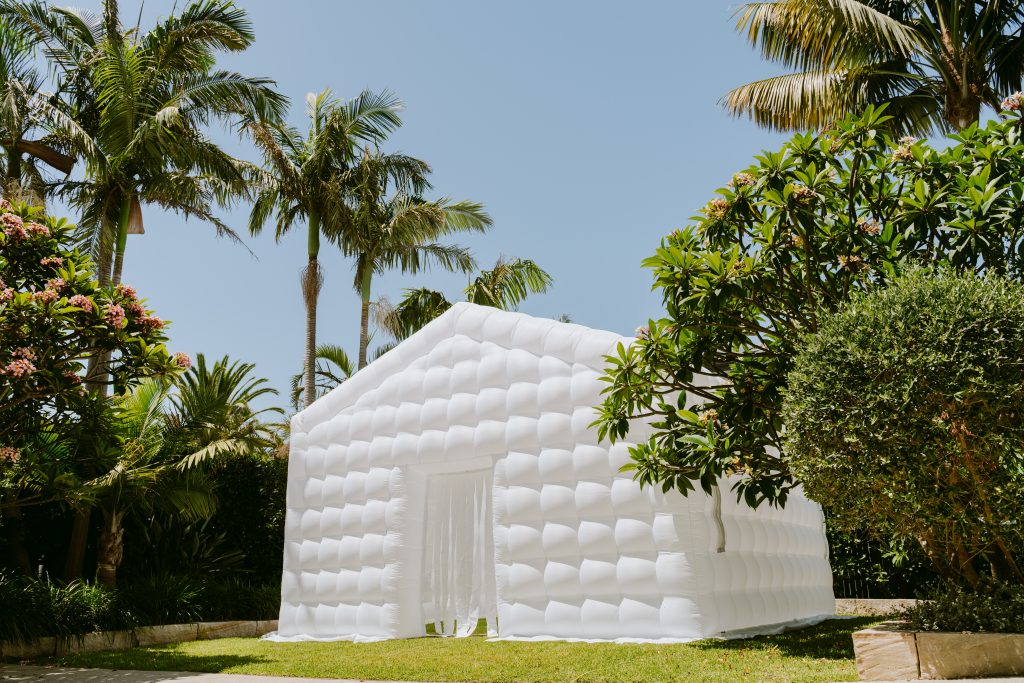 Event Entertainers, in collaboration with Airea Inflatable Venue, is thrilled to offer you the opportunity to take your events to the next level. With its quick setup time, versatility, and endless event options, Airea's inflatable venue allows you to unleash your creativity and create an immersive experience like no other.
Contact us at info@evententertainers.com.au to book Airea Inflatable Venue for your upcoming event and discover the incredible possibilities it brings. Get ready to elevate your celebrations and leave a lasting impression on your guests with Event Entertainers and Airea Inflatable Venue.