Are you looking for a romantic and unique wedding venue? Bimbadgen Palmers Lane offers breathtaking panoramic views, rustic charm, award-winning cuisine, and onsite chapel for your special day. From its historical beginnings to the luxurious amenities and activities available today, this exquisite wedding venue is sure to be a show stopper. So if you are looking for a venue that will provide you with all of the comforts and privacy of home in an unforgettable setting, then Bimbadgen Palmers Lane is the perfect location for your wedding day in the Hunter Valley.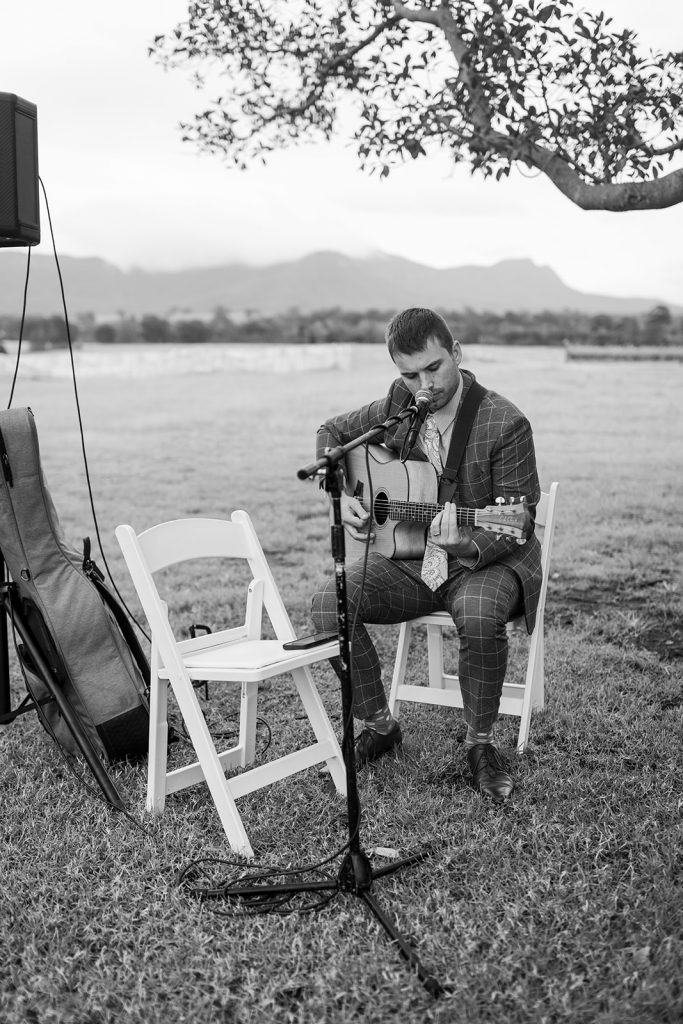 History of Bimbadgen Palmers Lane
I have been lucky enough to experience the beauty of Bimbadgen Palmers Lane firsthand. This stunning venue has a rich history, which can be traced back to 1881 when it was founded by local farmer and entrepreneur John Palmer. Over the years, the property has seen its fair share of transformations and expansions, including the addition of a chapel in the 1950s and major renovations that expanded the grounds and buildings in 2018. Today, this beautiful venue offers guests breathtaking panoramic views of rolling hillsides and vineyards, as well as luxurious amenities such as an onsite restaurant, event space, outdoor terrace area, spa services, and much more.
From its humble beginnings to its modern-day elegance, Bimbadgen Palmers Lane is sure to make your wedding day an unforgettable experience. Get ready for a truly magical occasion as you and your guests take in the breathtaking views and luxurious amenities this beautiful venue has to offer. Now let's find out what other surprises Bimbadgen Palmers Lane has in store!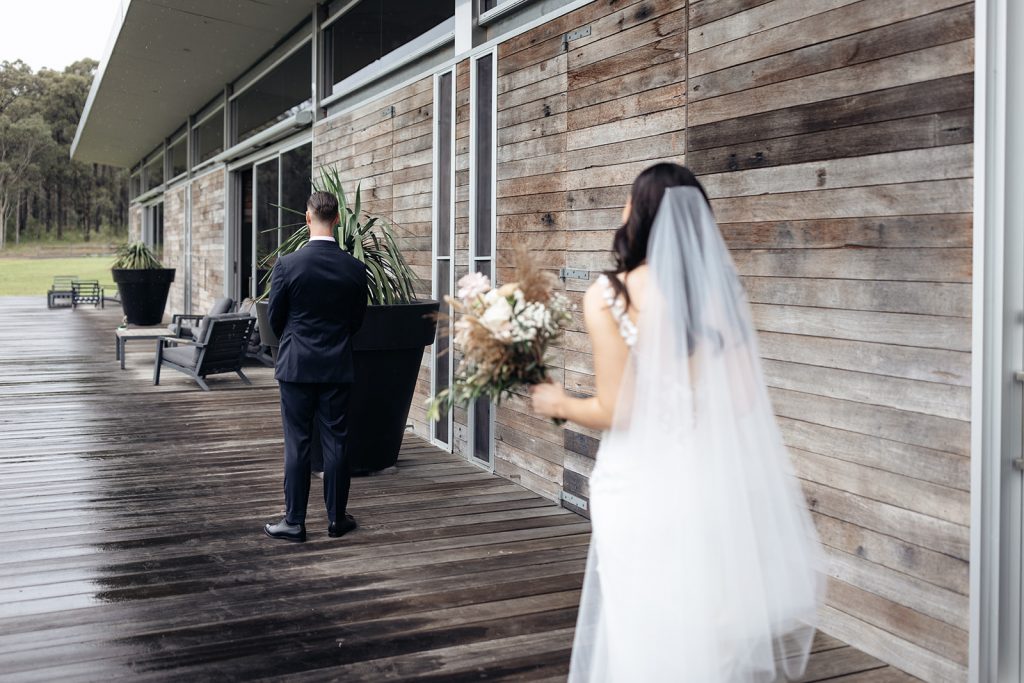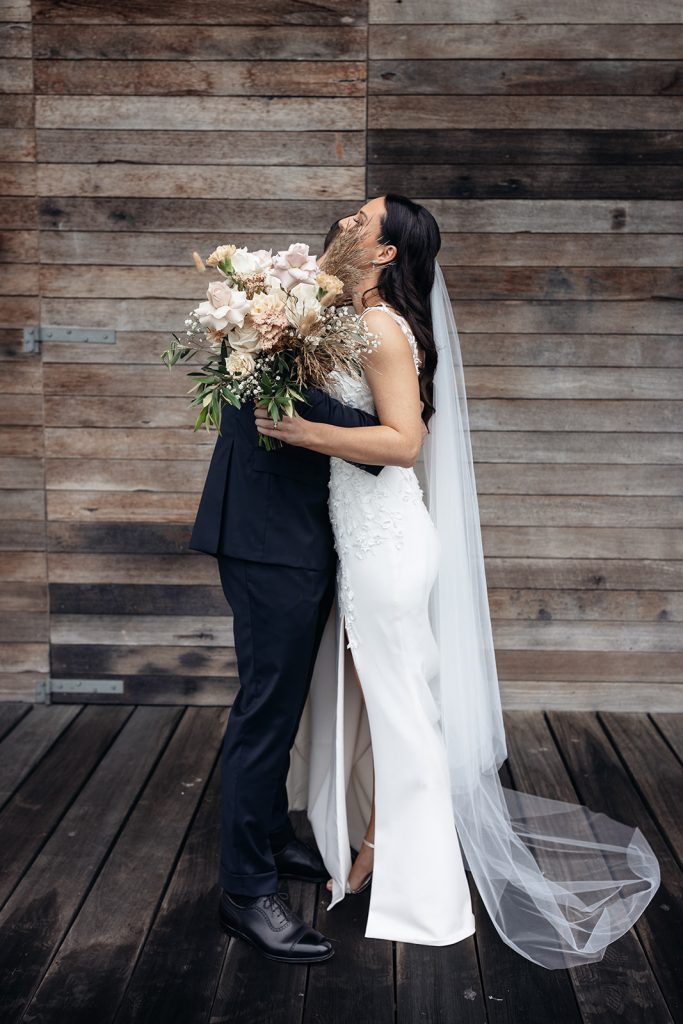 Bimbadgen Palmers Lane
I recently had the pleasure of attending a wedding at Bimbadgen Palmers Lane, and it was a truly magical experience. The venue boasts spectacular views of rolling hillsides and vineyards, as well as luxurious amenities like an onsite restaurant, event space and outdoor terrace area. It's exquisite location sets the perfect scene for a romantic wedding celebration. From the breathtaking views to the cozy atmosphere, Bimbadgen Palmers Lane is sure to make your wedding day one to remember. Get ready for a truly magical experience – but what makes this venue so perfect?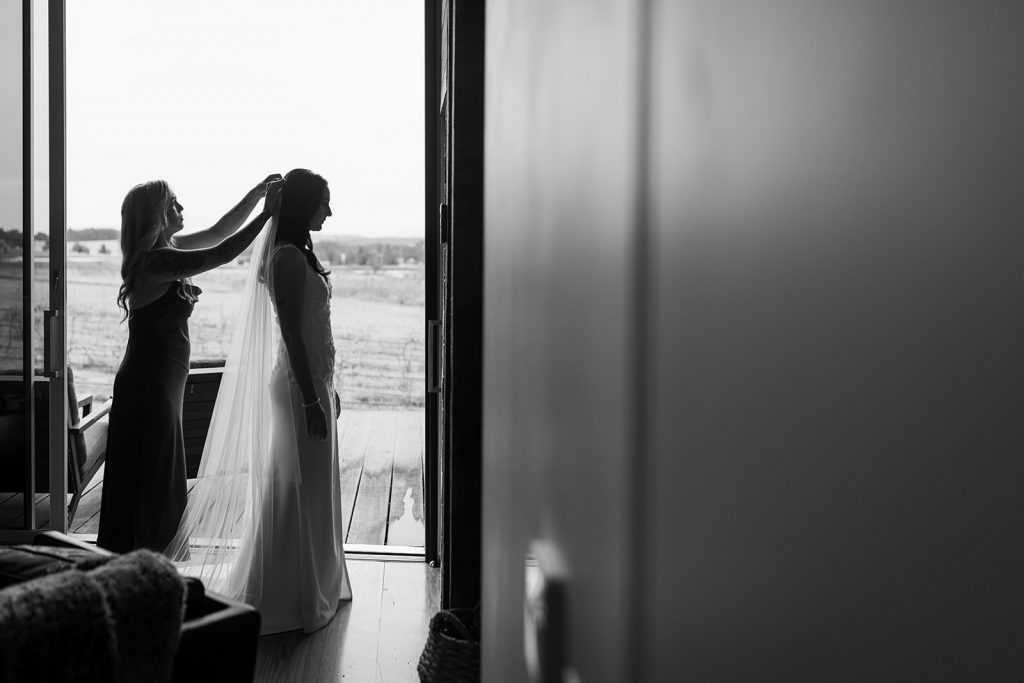 What Makes Bimbadgen Palmers Lane the Perfect Wedding Venue?
We recently had the pleasure of providing live music and entertainment for our clients Claire and Matt who married at Bimbadgen Palmers Lane. They're just one of many of our clients who have married at this wonderful location. We now have a slew of successful weddings in our portfolio at this stunning location, so I just had to take the opportunity at my visit visit to the Hunter Valley to head there myself. I can confidently say that this venue is the perfect place to tie the knot! From the moment we drove up to the property, my heart was filled with joy as I took in all of nature's beauty. The views are truly spectacular – rolling hillsides and vineyards as far as the eye can see. As if this weren't enough, the venue boasts luxurious amenities like an onsite restaurant, event space and outdoor terrace area. Every detail of your wedding will be taken care of here, from setup to cleanup. With its stunning backdrop and perfect blend of luxury amenities and rustic charm, Bimbadgen Palmers Lane is sure to make your big day one you won't forget, and we're thrilled to be one their wedding suppliers!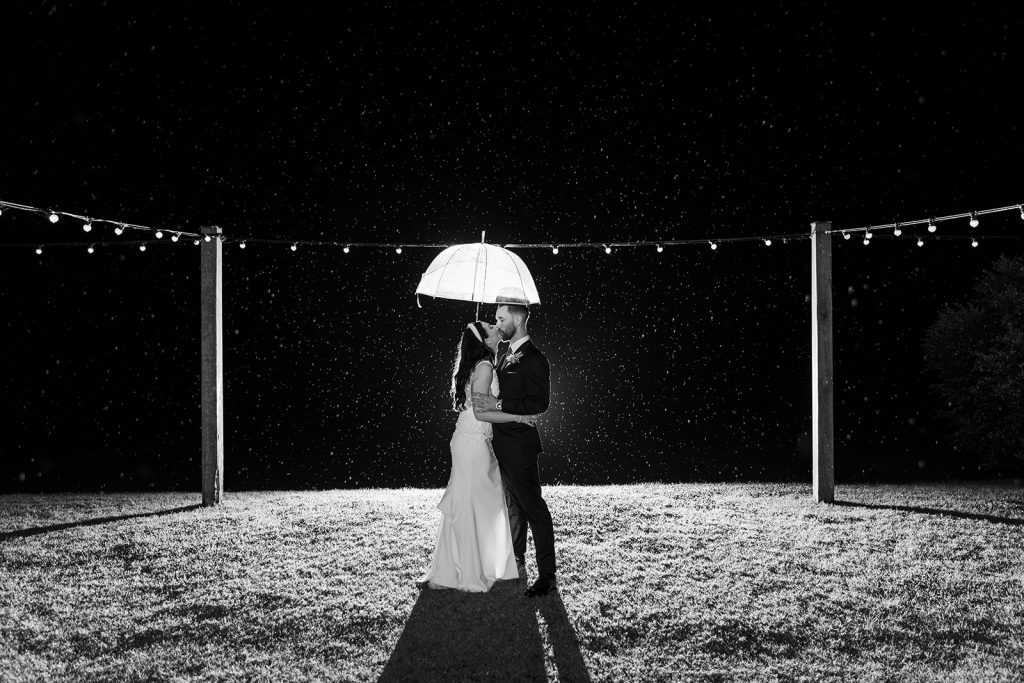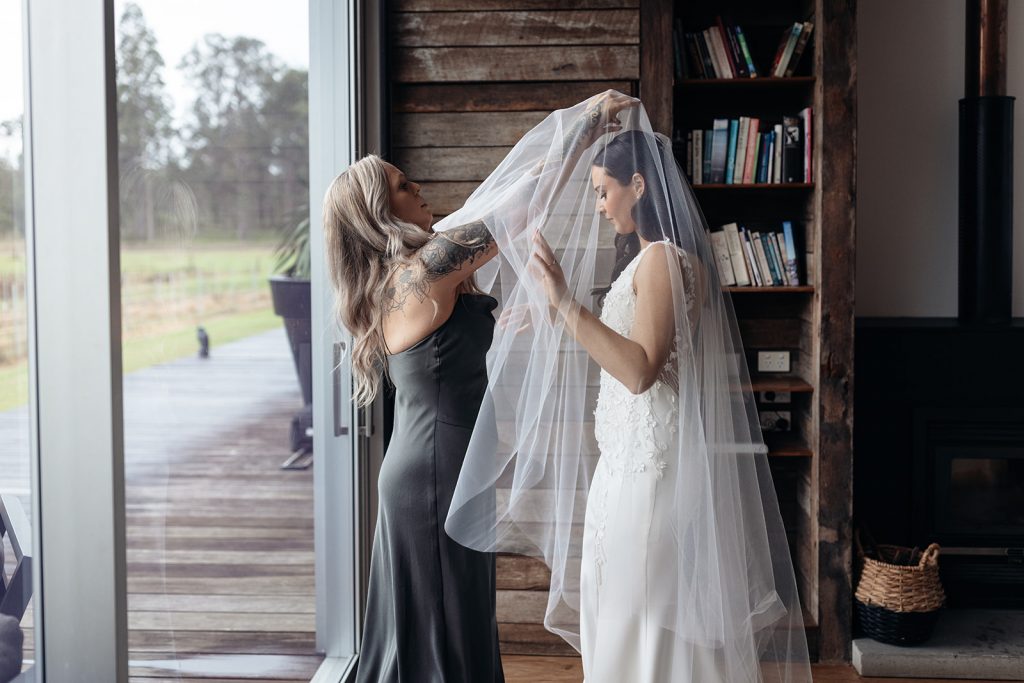 Ceremony Venues
When it comes to nding the perfect ceremony venue, I've found that Bimbadgen Palmers Lane is a top choice, with three spectacular locations to choose from! Located among picturesque rolling hills and vineyards, this venue offers stunning views and a sense of serenity that's simply unparalleled. Choose your Ceremony location from atop of the hill, down by the pontoon overlooking the lake, or simply by the vines. With its wonderful mix of luxury amenities and rustic charm, Bimbadgen Palmers Lane is sure to provide you with an unforgettable ceremony experience.
Bimbadgen Palmers Lane is the perfect place to make your wedding dreams a reality. It offers all of the modern amenities and charm that you could want for your ceremony, plus breathtaking views and natural beauty that will leave you and your guests with memories to last a lifetime.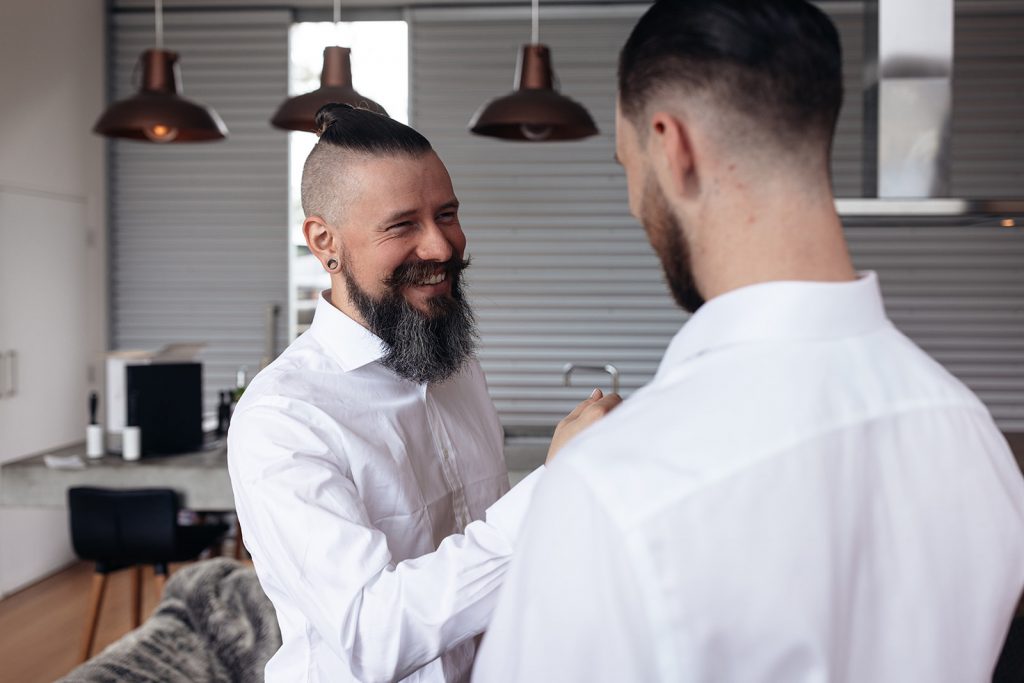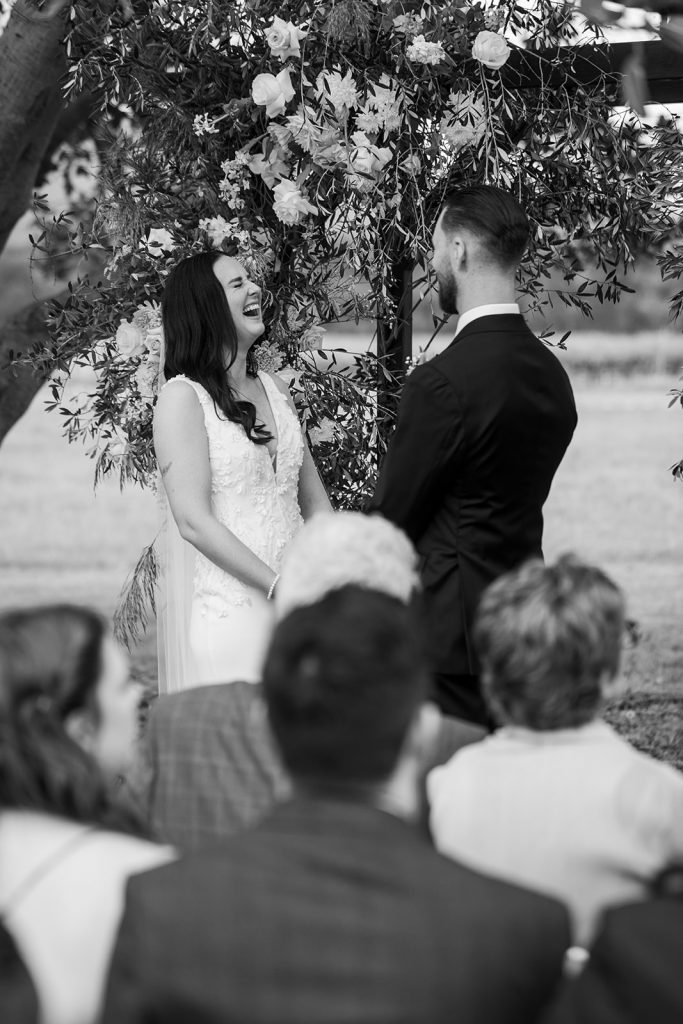 Photo by: Richard from Lonely Hunter
Reception Venues
When it come to selecting a reception venue for your wedding, the Barn at Bimbadgen Palmers Lane is a gorgeous choice. Perfect for up to 130 guests, it features high ceilings and stunning exposed beams, this venue is ready to be transformed for your reception. The reception area is spacious and you can choose to dine alfresco, with long tables overlooking the property's vineyard and lake, or arrange for an elegant dinner inside. (It's hard to go past the amazing views from the terrace, where you could enjoy drinks and canapes as the sun set over the rolling hills and vineyards). The staff are wonderful too – they ensure everything runs smoothly and that all of your needs are taken care of. You'll also enjoy some of the best food and wine that Australia has to offer, all prepared by their award-winning chefs.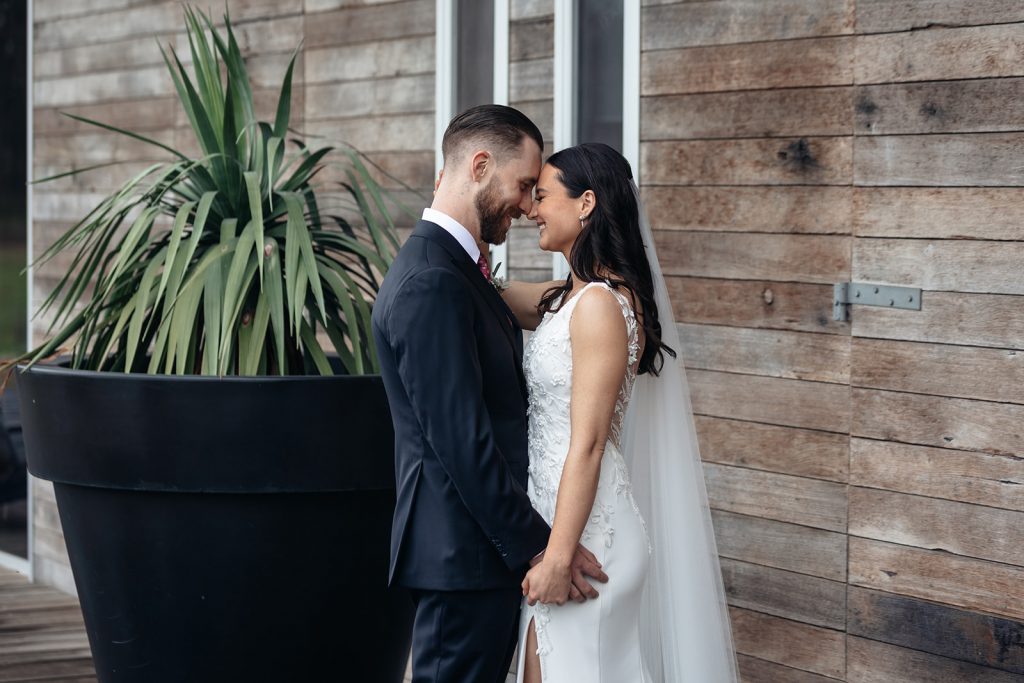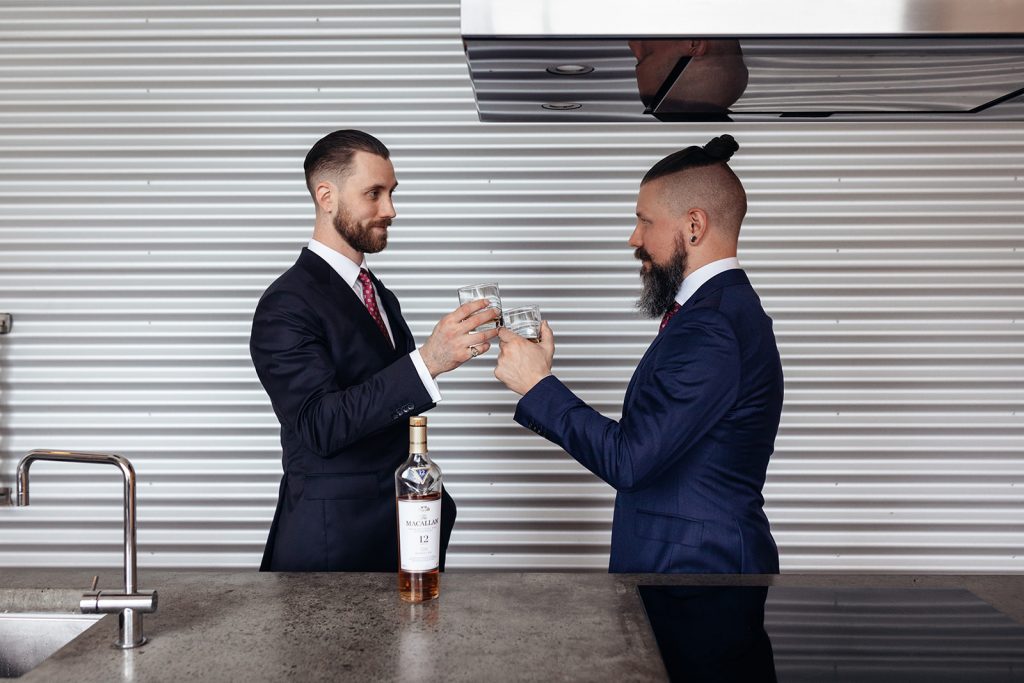 Accommodation Options for Wedding Guests
I was thrilled to discover that Bimbadgen Palmers Lane offers wedding guests a variety of accommodation options. From luxury villas and suites to self-contained apartments, there's something to suit every budget.
The villas are especially impressive, offering breathtaking views of the vineyard from their private balconies. They come complete with all the amenities you could need for a comfortable stay, including top quality bedding and linen, a fully-equipped kitchen, and even a spa bath! For those looking for something more affordable, the self-contained apartments are perfect – they offer plenty of space for up to four guests and have all the facilities you need for a pleasant stay. And if you need somewhere bigger for your group, our next section on Guesthouse – Sleeps 8 might be just what you're looking for!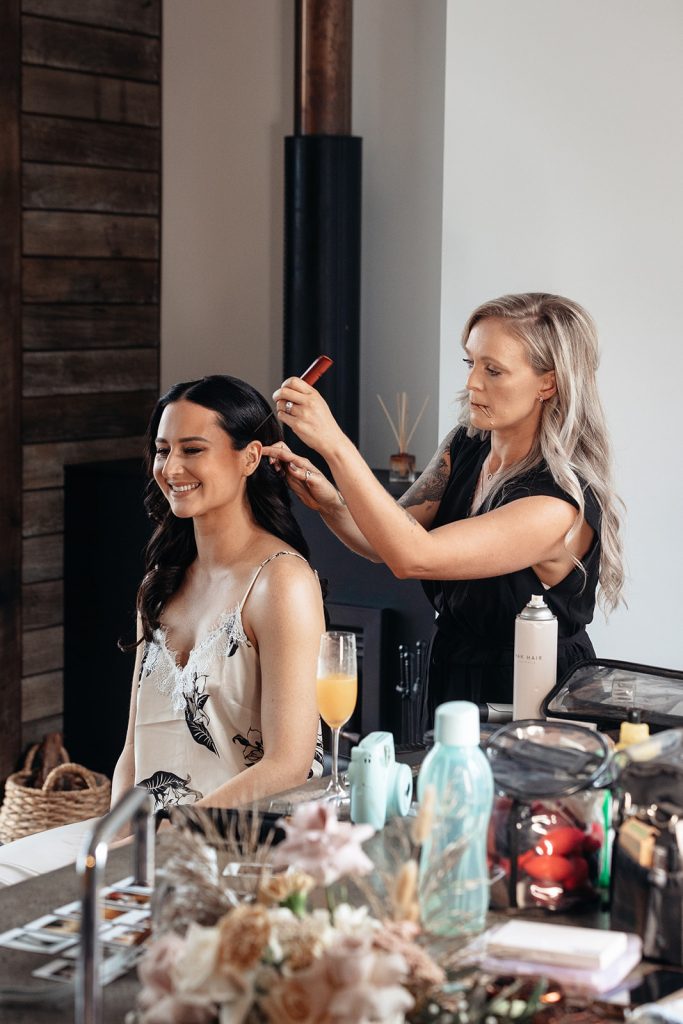 Guesthouse – Sleeps 8
I was thrilled to discover that Bimbadgen Palmers Lane not only offers villas and self- contained apartments, but also a beautiful and spacious guest house that sleeps up to eight people. Perfect for a large wedding party, the guesthouse was luxurious, comfortable and well-equipped with everything you needed for a wonderful stay.
The bedrooms were spacious and all has en-suite bathrooms, so no one ever feels crowded. The living area is bright and inviting, with plenty of seating for everyone to relax in. I especially loved the stunning replace which will keep you warm throughout the night. The kitchen was fully stocked with all the essentials including cookware and utensils, so you can easily prepare meals for your group without any hassle.
Overall, I'm sure a stay at Bimbadgen Palmers Lane's guest house would be truly incredible! It"ll give your guests a chance to spend quality time together as a family before the big day, and allow you all to catch up with each other in peace and comfort. I would definitely recommend this accommodation option if you're looking for something bigger for your group – it certainly didn't disappoint!
Other Activities to Enjoy During Your Stay at Bimbadgen Palmers Lane: Wine Tours and Tastings Golf Courses Nearby Spa Treatments and Relaxation
It goes without saying that a wedding at Bimbadgen Palmers Lane is an absolute dream! Not only can you have a beautiful wedding, but there are so many other activities to enjoy during your stay. There are several wine tours and tastings in the Hunter Valley wineries which give you the opportunity to sample some of the local wines and learn more about them. There are also some great golf courses nearby which provide a fun day out for all.
The spa treatments and relaxation options available are also a highlight of a trip to the Hunter Valley. Whether it's massages, facials or spa baths – there is something for everyone. Overall, I would highly recommend staying at Bimbadgen Palmers Lane to anyone looking for an unforgettable experience! With so much to do during your visit, it's the perfect place for a romantic getaway .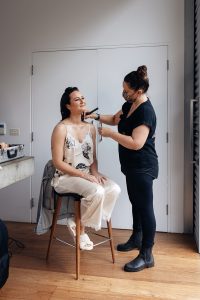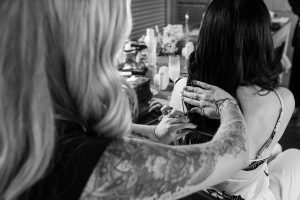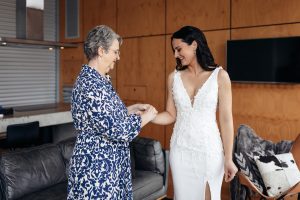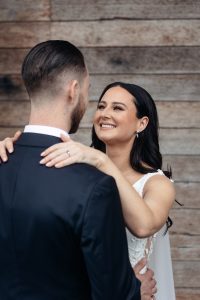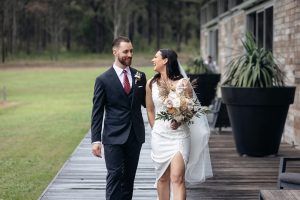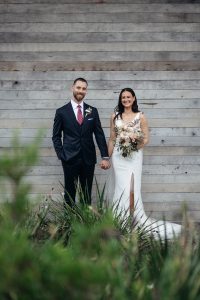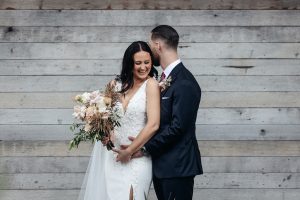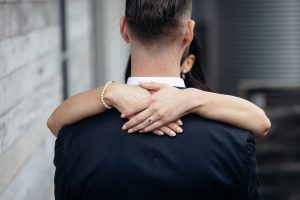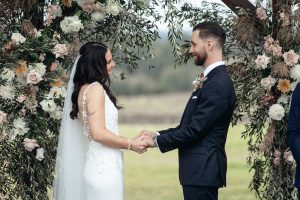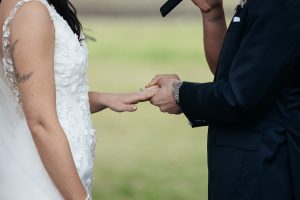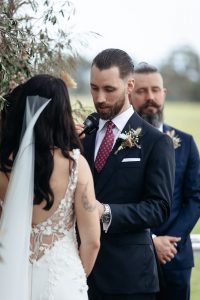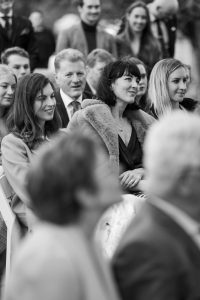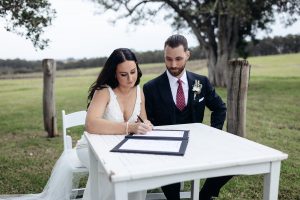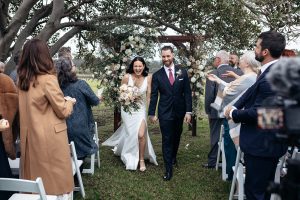 The Wedding of Claire and Matt at Bimbadgen Palmers Lane featuring Joe Moore
Event Entertainers were thrilled to provide our Acoustic Guitarist and Vocalist, Joe Moore for our clients Claire and Matt. As you can see from the photos by Richard from Lonely Hunter, the day was absolutely stunning. Claire and Matt chose such a stunning location for their wedding day and we're delighted to share it with you.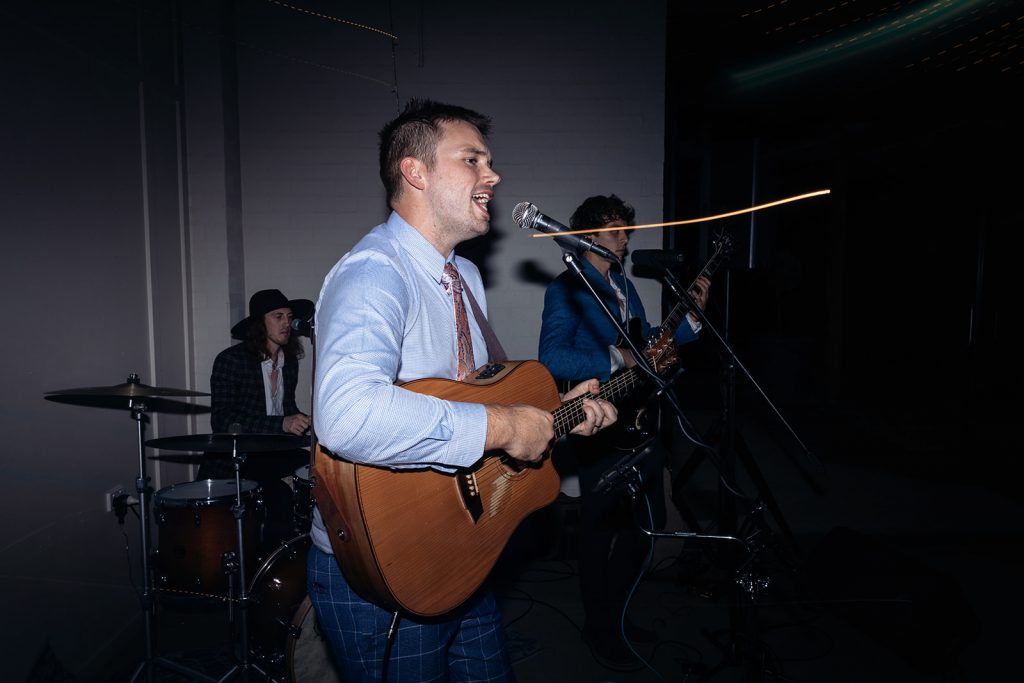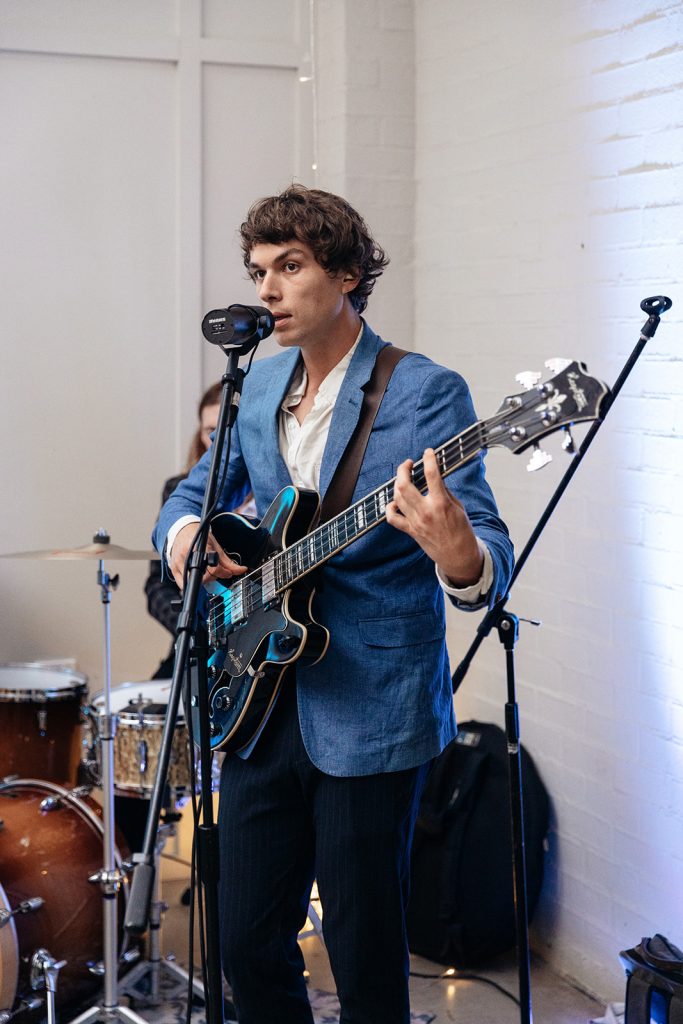 Their Wedding Ceremony
Our couple booked Joe to perform as a soloist for Claire and Matt's wedding Ceremony and Canapes hour. From greeting guests with 30 minutes of pre-ceremony music, to singing them down the aisle, the Ceremony is an important part of the day that we strive to be absolutely perfect every time! Myself and Tim had the pleasure of working with Claire and Matt to plan all their wedding music across their entire wedding day.
Ociated by the wonderful Wed By Kez, her Ceremony was fun and friendly! Every Wed By Kez ceremony is one of kind – because you are! Your couple story is unique and so every ceremony is scripted to your style, vibe and wants. Kez puts lots of heart and soul, enthusiasm and energy into every single moment of your ceremony. Did we mention she's also done over 900 weddings?!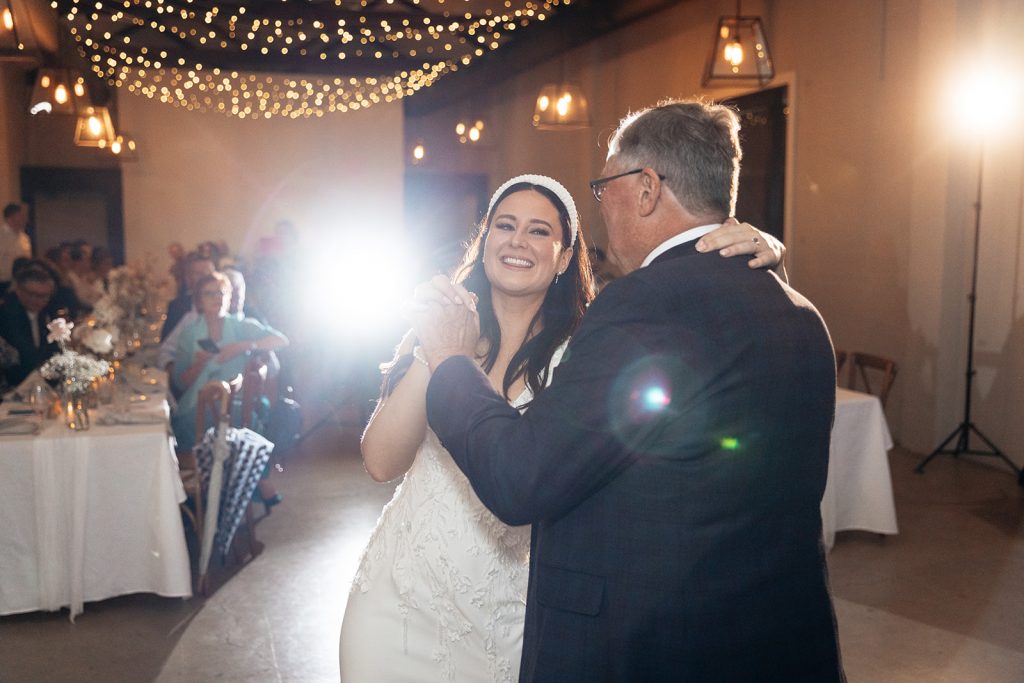 Claire and Matt's song choices were a classic selection of love songs, including ; At Last by Etta James, which Claire walked down the aisle to. They took a short break during the Ceremony to sign their paperwork whilst Joe performed L.O.V.E by Nat King Cole. Claire and Matt walked back down the aisle together to Joe Moore's rendition of 'Stuck In The Middle by Stealers Wheel.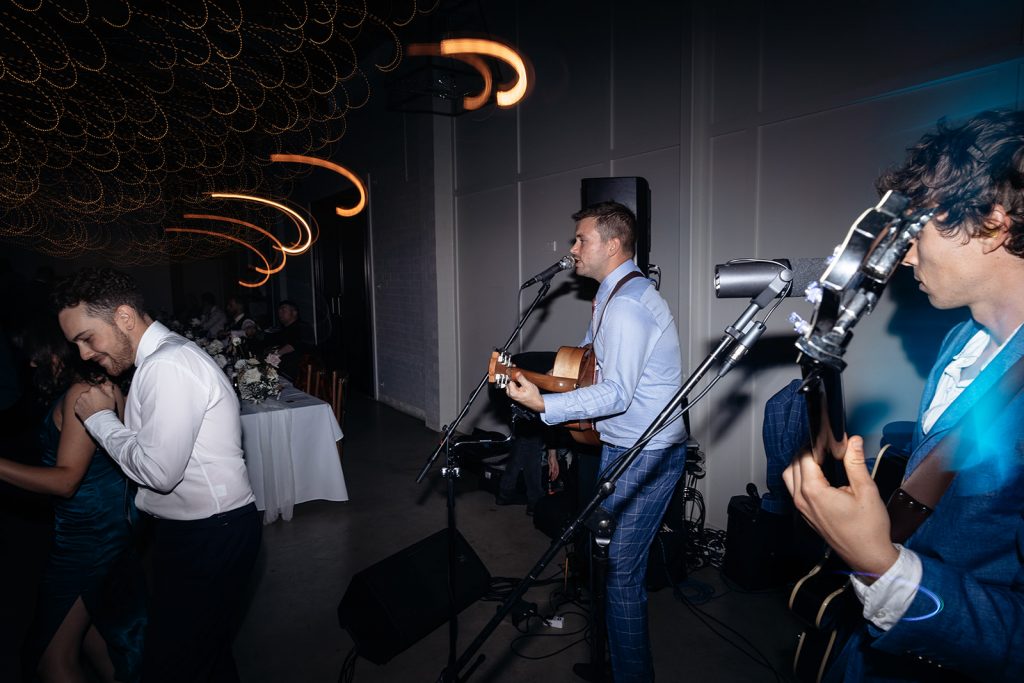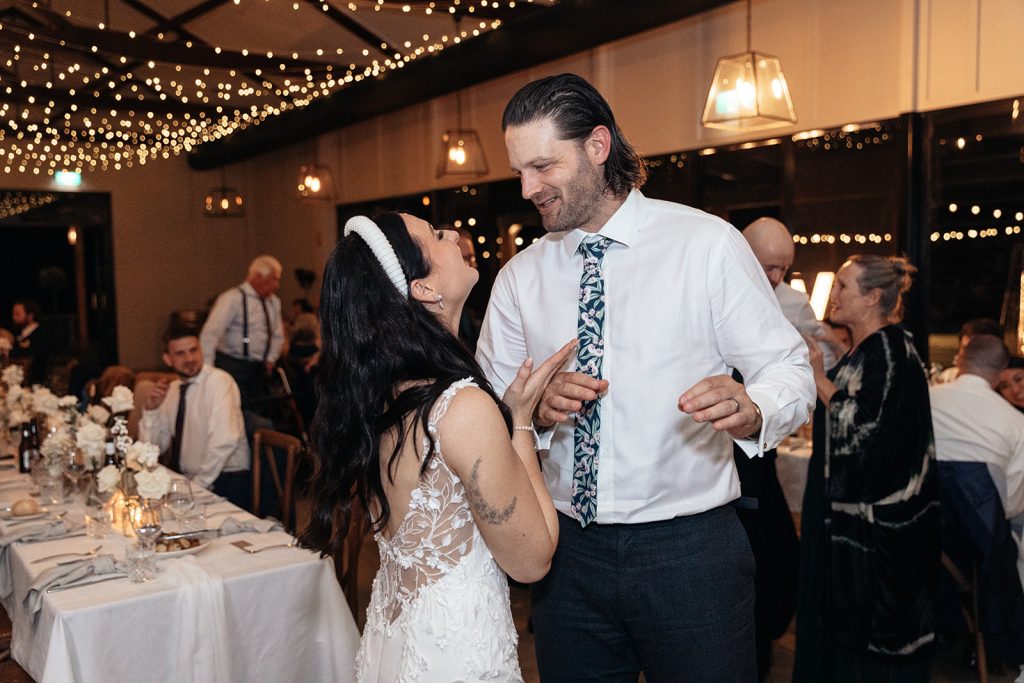 After their wedding Ceremony, guests were invited to head to the grassed area overlooking the pond where the bar was open for drinks and delicious canapes started roaming. Claire and Matt ducked away for some gorgeous photos with Richard from Lonely Hunter and their wedding party.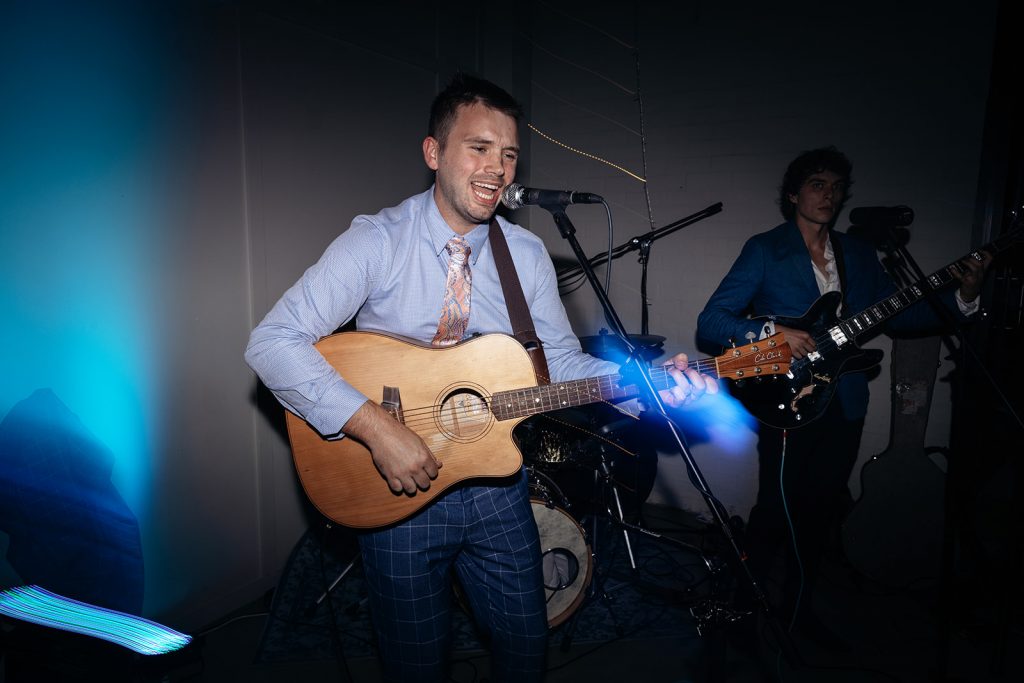 Their Wedding Reception
After an hour of drinking and dining, during which Joe Moore kept guests entertained, Joe Moore then evolved to a Trio (3-piece Band) to perform for Claire and Matt's wedding reception in the Barn.
Claire and Matt entered to the classic 'Good Vibrations' by Marky Mark, before setting in for dinner with their friends and closest family. Joe performed live with his Trio during dinner and kept those relaxed evening vibes going for guests whilst they chatted and ate.
Joe Moore also had the pleasure of being their MC for the evening, welcoming guests to the Reception, officiating formalities, and welcoming speechmakers up to the microphone. After a few brief speeches from loved ones, and then the cutting of their Wedding Cake, Joe Moore and his band were thrilled to perform their First Dance, 'Can't Help Falling In Love' by Elvis. A song which has recently seen a bit of a revival after the lm Crazy Rich Asians and Vocalist Kina Grannis made it popular again in 2019. Joe and his Trio then got the dance floor started and kept it going till the end of the night.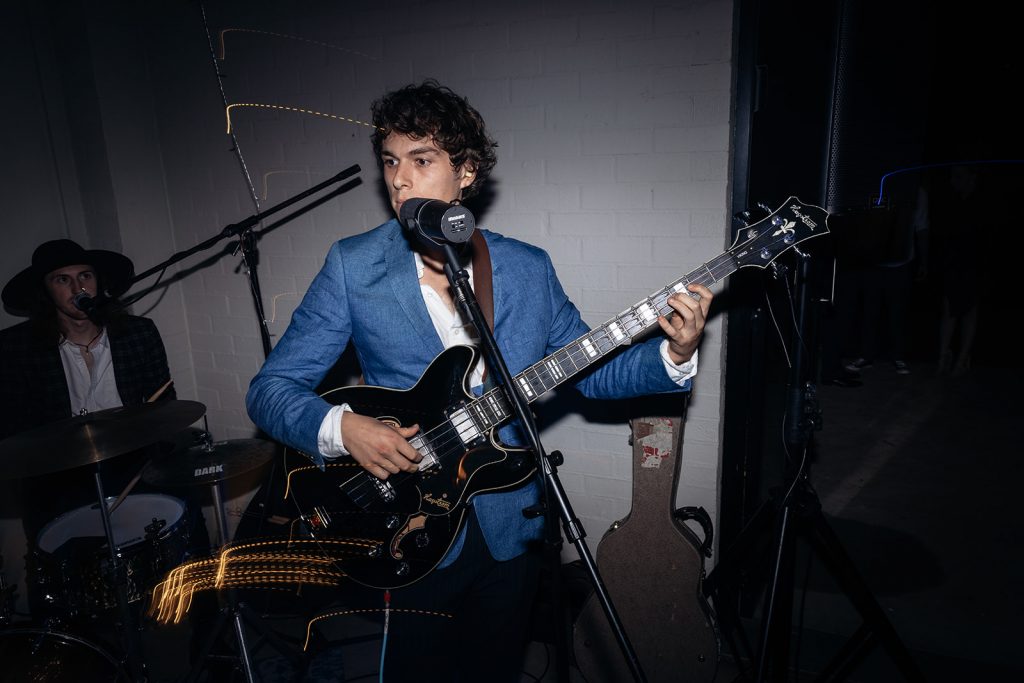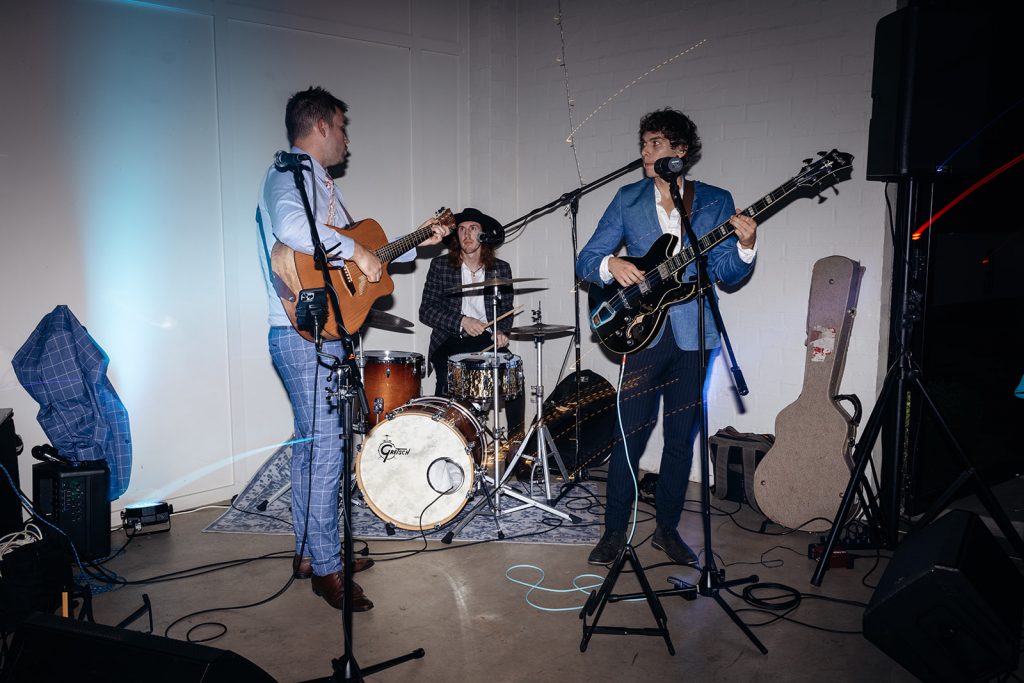 We were thrilled to be part of Claire and Matt's wedding day! Of course, Joe and his band were delighted to perform as the soundtrack to their wedding day, and it was our honour to assist with all the booking and planning details in the lead-up to their wedding day. It truly makes a great team to ensure that every
detail is taken care of and the day itself runs smoothly.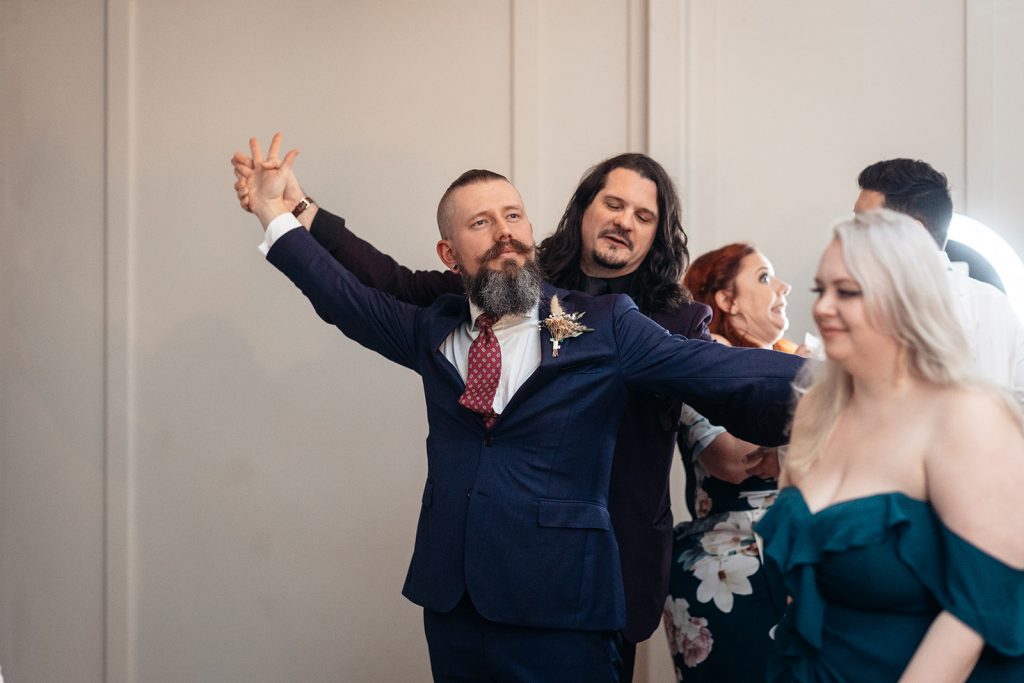 Check out this incredible highlight video of Claire and Matt's special day by Love Reel.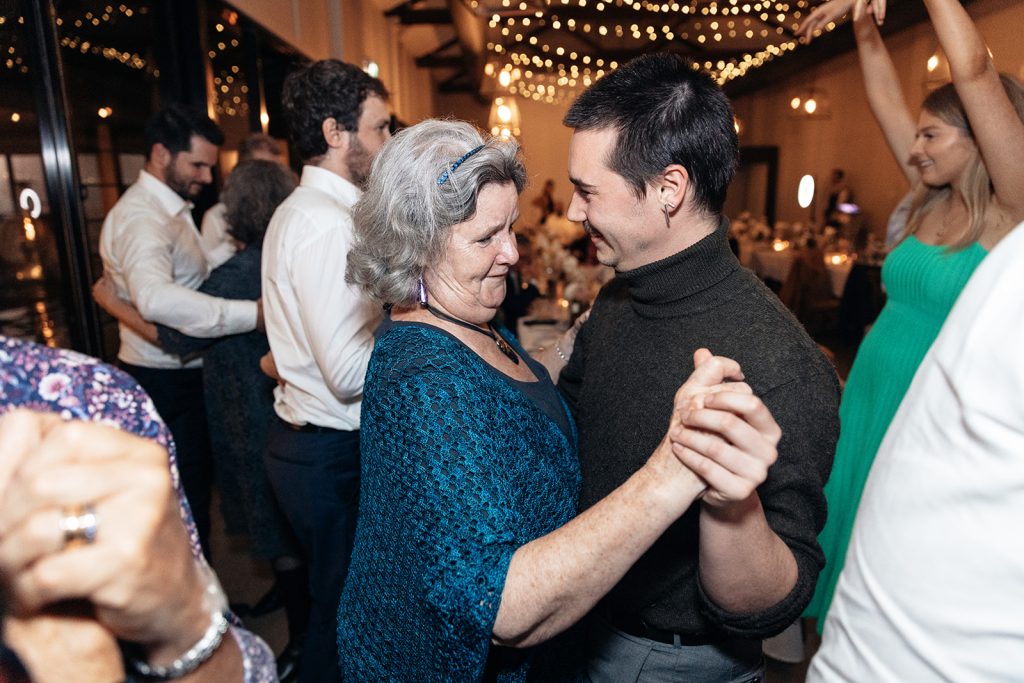 Wedding professionals who helped to create the magic:
Band – Event Entertainers https://evententertainers.com.au
Cake – Cakes by Han https://www.cakesbyhan.com.au
Wedding gown – Moira Hughes Couture https://moirahughes.com.au
Decorations – Isn't it Lovely events https://www.isntitlovely.com.au
Florist – Worn Out Wares | Wow Flowers https://www.wowowers.com.au
Hair – Project of Hair MUA – Ivory State https://www.ivorystatehairandmakeup.c…
Photo booth – Undisposable https://www.undisposable.com.au
Photographer – Lonely Hunter https://lonelyhunterweddings.com
Ring – Fairfax and Roberts https://www.fairfaxandroberts.com.au
Venue – Bimbadgen Palmers Lane https://www.bimbadgen.com.au
Wedding officiant – Wed By Kez https://wedbykez.com
Wedding suit – Oscar Hunt https://www.oscarhunt.com.au